Engineer Rounds out 2021 with Journal Publications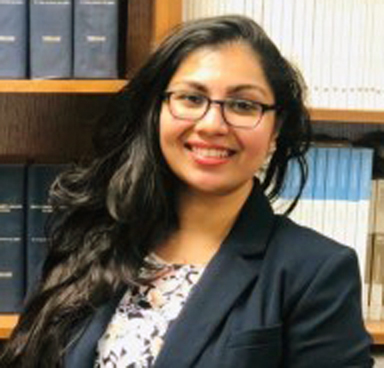 November 15, 2021
Two Works Scheduled for December Publication
An Alabama A&M University civil engineer has published four comprehensive works in national journals in 2021.
Two works by Dr. Pooja Preetha will be published by the American Geophysical Union (AGU) Fall Meeting 2021 publication scheduled for December 13. The first article is titled "Assessing the Impacts of Multi-spatial Scales of Annual Landscape Dynamics on Nitrate-Nitrogen Fluxes in the Soil Profile in Southeastern Catchments" (with N. Joseph). In the same journal will appear an article by Preetha (with Maurico Osorio Gonzalez, Mukesh Kumar and Prabhakar Clement). The second article delves into "Improving the Spatio-Temporal Predictions of Groundwater Recharge Fluxes Using Remote Sensing Based Soil Moisture."
Dr. Preetha also published two articles in different 2021 editions of the Water Resources Management journal. One piece, "A Methodical Assessment of Floodplains in Mixed Land Covers Encompassing Bridges in Alabama State: Implications of Spatial Land Cover Characteristics on Flood Vulnerability," appeared in the Volume 35 No. 5 issue, released in March 2021.
The professor's earliest published work of the year 2021 appeared on June 12. The paper involved "Quantifying Surface Water and Ground Water Interactions Using a Coupled SWAT_FEM Model: implications of Management Practices on Hydrological Processes in Irrigated River Basins."
Dr. Preetha earned undergraduate and master's degrees in civil engineering at the College of Engineering, Trivandrum, and the Indian Institute of Technology, Madras. She received the Ph.D. from the University of Alabama in Huntsville (UAH).