A&M Engineer Marches to Different Drummer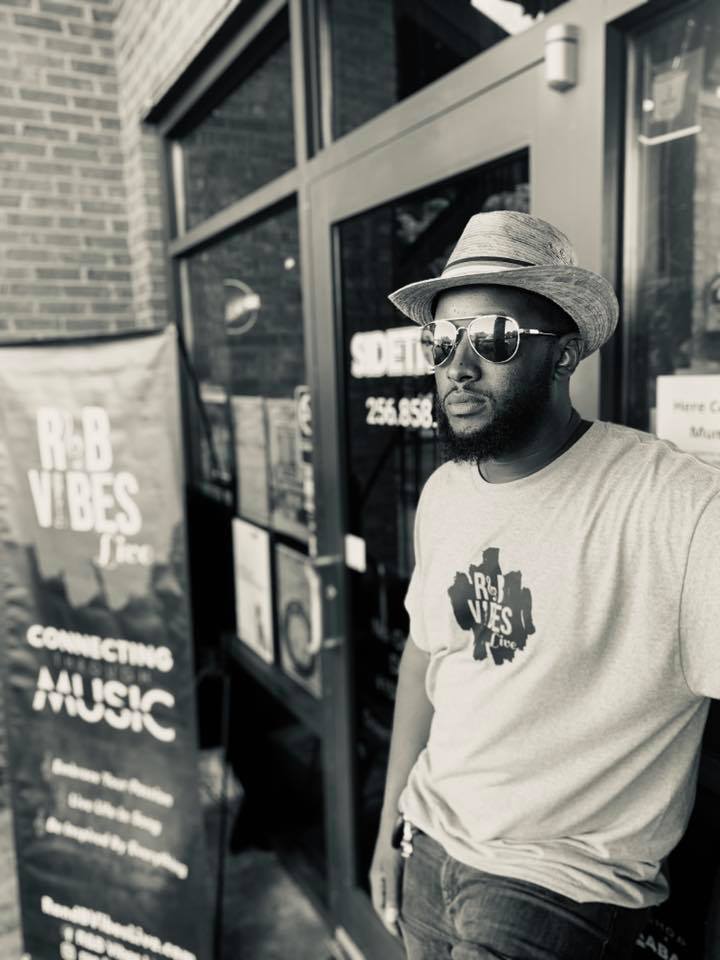 January 18, 2020
Engineer gives in to power of music
Sometimes, following one's passion can lead to the opening of all sorts of new doors.
That's an important lesson Ryan Felton learned as he made some important and strategic transitions from his formal collegiate experience. He thoroughly enjoyed "the A&M years," and while on The Hill he built a sizeable network comprised of friends and A&M staffers.
The native of East St. Louis, Ill., earned his electrical engineering degree from Alabama A&M University in Huntsville, Ala., in 2010. But although he was well prepared for his professional role as an engineer, he could not resist his even deeper passion for music. He was so overwhelmed by the beat of his drums and the call from rhythm and blues that, by July 2019, he made up in his mind to transition completely to fulfill his musical dreams.
Prior to the epiphany, however, Felton had fueled his musical passions through performances at Panoply and the Lumberyard. He played and toured with A&M's Gospel Choir and even served as a member of a "Women in Music" panel, which led to his being invited as a panelist at the University of Alabama in Tuscaloosa, where he provided insight into what artists should expect in pursuit of their passions.
As founder and CEO of R&B Vibes Live, launched in 2017, Felton has set out to provide a needed platform upon which budding artists can showcase their talent. Emboldened by his love for live music, Felton's operation has assembled a team of a dozen individuals, expanding his artistic reach among capable artists, photographers, entrepreneurs, and exciting new venues.
Indeed, 2019 was a very good year. First, he started out the year at his new location in Envy Entertainment and Restaurant. In March, a new, "Soulful Sunday," was added at Sidetracks Music Hall, with 10-plus shows for the year. His team performed a mini R&B Vibes Live Show on Jubilee Stage for Panoply 2019. By May, another show, "Camp Fire," was added at The Camp in Mid City.
Still on the musical move in June, Felton and company collaborated with The Little Black Dress for a Father's Day event called "Dads N Jazz." Later that month, they worked with My Journey Solutions on a health and music-themed project, "Healthy Vibes."
Despite the torrential rain of that July 4, R&B Vibes and The Camp performed an amazing show before people who would not be dissuaded from their groove by the weather. A week later R&B Vibes performed at its first block party for ProjectXYZ in Tuscumbia, Ala. They closed out the year with an open mic jam.
"Huntsville is an up and coming city" on the verge of an explosion, Felton noted. "There are many hidden jewels here." He hopes his new venture will become an added source for internships and co-op opportunities for the arts and entertainment.
"We are looking forward to a great year with mind-blowing events," said Felton. "Come vibe with us."
For additional information about the artist showcase, contact the AAMU alumnus at randbvibeslive.com.
- Jerome Saintjones