A&M Announces Plans to Re-open for Fall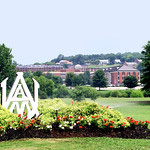 June 26, 2020
Preview of the New Normal
Huntsville, Ala. ---- Following the June 26 meeting of the Board of Trustees, Alabama A&M University announced plans for students' return in the Fall. Classes are slated to begin on Monday, August 17th. The University will offer a hybrid instruction model that includes both in-class and online course offerings, with the ability to offer exclusive remote instruction if necessary. Students scheduled to reside on campus are asked to comply with the Fall 2020 Move-in Schedule provided by the Office of Residential Life and Housing.
In keeping with the guidelines of the Centers for Disease Control and Prevention (CDC), the Alabama Department of Public Health (ADPH), and the American College Health Association (ACHA), Alabama A&M is implementing extensive safety and sanitation procedures. Some of the safety and sanitation implementations will include: temperature checks upon entry into high traffic facilities, social distancing guidelines, facemasks required for all students, employees and visitors while in public spaces, sneeze guard shields in high traffic offices, increased sanitizing stations throughout campus, and reduced capacity in the dining hall. The Health & Counseling Center will provide the campus community with instructions on how to complete required testing and virtual training modules prior to fully engaging on-campus.
Due to the fluid nature of COVID-19, the University's plans are subject to change. We will continue to monitor COVID-19 and follow the guidelines of the CDC, ADPH, and ACHA. We encourage our students, parents, and employees to monitor our website at www.aamu.edu for the latest on COVID-19, including a detailed copy of the Fall 2020 Re-Engagement Plan.
###