AAMU Alum Is Engineer, CEO and Alabama Hemp Advocate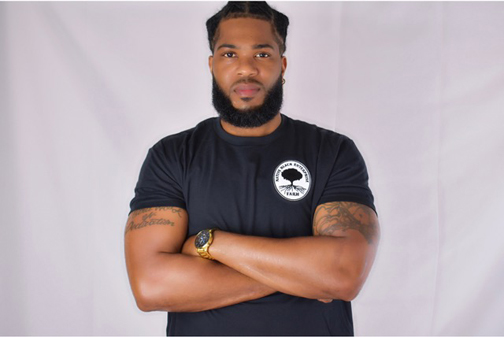 September 24, 2022
Meet the CEO of Native Black Farm
by Debra Daniel
He may be a familiar face. Alabama A&M University alum Antoine Mordican has been on newscasts across Alabama, advocating the benefits of hemp.
Mordican is the Alabama state director of Minorities for Medical Marijuana, a nonprofit based in Orlando, Fla., that focuses on advocacy and education in support of minorities who have a vested interest in cannabis public policy, business, and healthcare.
It's an important role for Mordican, CEO of Native Black Farm, a licensed hemp cultivation farm in Bessemer. "I am also the CEO of Native Black Cultivation, which is aspiring to become the first black licensed medical cannabis cultivator in the state of Alabama."
Mordican said his family realized the medical benefits of hemp during his aunt's battle with breast cancer. He said medical marijuana extended his aunt's life for another decade after she was first diagnosed. "At the time, my mom was opposed to marijuana, but changed her mind after her own breast cancer diagnosis. With the help of medical marijuana, she was able to beat breast cancer."
Mordican is from Chicago and came South to attend AAMU, earning his electrical engineering degree in 2014, and his MBA in project management at Columbia Southern University in 2018.
After he graduated from AAMU, Mordican entered the corporate world as a distribution engineer for Alabama Power Company. During that time, Mordican developed a green thumb, which led to a curiosity about growing hemp.
"Through research and measured and managed experiments, I developed a signature method to grow premium cannabis using hydroponics," he said. Today, Mordican claims his Native Black Farm is Birmingham's source for the best organic, sustainable hemp.
Mordican remains committed to raising awareness for the medicinal uses of hemp. When he's not working, Mordican spends time at home with his wife of six years and their three children.
For more:
https://www.nativeblackfarm.com/
https://minorities4medicalmarijuana.org/about
https://www.wsfa.com/2022/08/11/alabama-medical-cannabis-commission-adopts-updated-guidelines