Meet AAMU's Thousandth Commissionee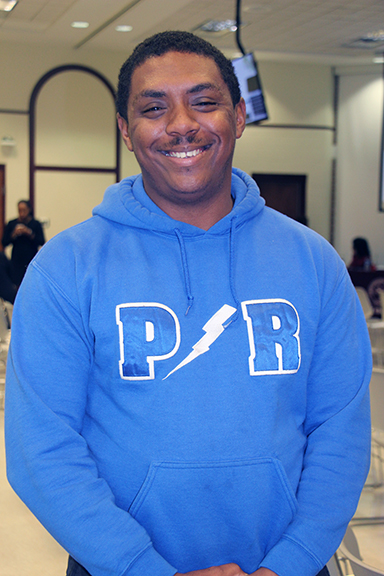 March 03, 2023
Meet AAMU's Thousandth Commissionee
Ten years ago, admissions staff from Alabama A&M University visited Lake Area High School in New Orleans, looking for students who would be the perfect fit for The Hill. According to Marc Rushing, AAMU accepted his entire senior class.
Marc didn't take the offer at the time, but he did attend a few other schools before eventually landing at A&M in 2020. He majored in criminal justice and minored in sociology, and he graduated in fall 2022, when he stepped into history as the 1,000th commissionee of the ROTC program.
Currently a protective security officer for a contractor at Redstone Arsenal in Alabama, Marc said that a highlight of his days at AAMU was his affiliation with the ROTC program, which led to his later role as an Army Reserve Transportation Officer.
"The ROTC program is great for building leaders," Marc said. He added that he is especially optimistic about the future of Bulldog Batallion under the leadership of returning AAMU alumnus Early Howard, whose knowledge of HBCU culture should take the program to new heights.
Although his work has caused him to travel back and forth to New Orleans, Marc said he is considering remaining in Huntsville and would welcome an opportunity to serve in a security role for Huntsville's newly erected FBI presence.