FCS Partners with Leading Food Distributor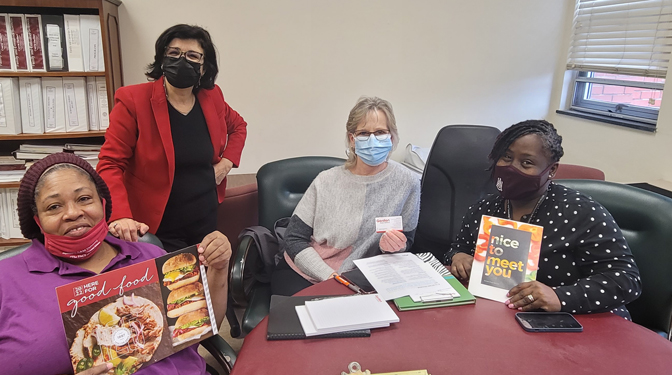 March 09, 2022
GFS New Kid on the Block
The Department of Family and Consumer Sciences (FCS) at Alabama A&M University has joined forces with Gordon Food Service.

Over 125 years old, Gordon Food Service is a leading family-owned food distributor based in Grand Rapids, Mich. GFS recently opened a store in Huntsville, Ala., that began serving the public on February 1. The facility also services restaurants, the healthcare industry and schools.
Gordon Food Service is now a vendor at AAMU and will be listed as a placement option for AAMU Nutrition and Hospitality Management students.
__________
Pictured above: Joice Baker, AAMU Child Development Center (CDC) cook; Dr. Nahid Sistani, FCS interim chair; Janice Perry, Gordon Food Service customer service representative; and Dr. Ronay Hannah, CDC director.