AAMU Alum Uses Australia as Launchpad for African Financial Tech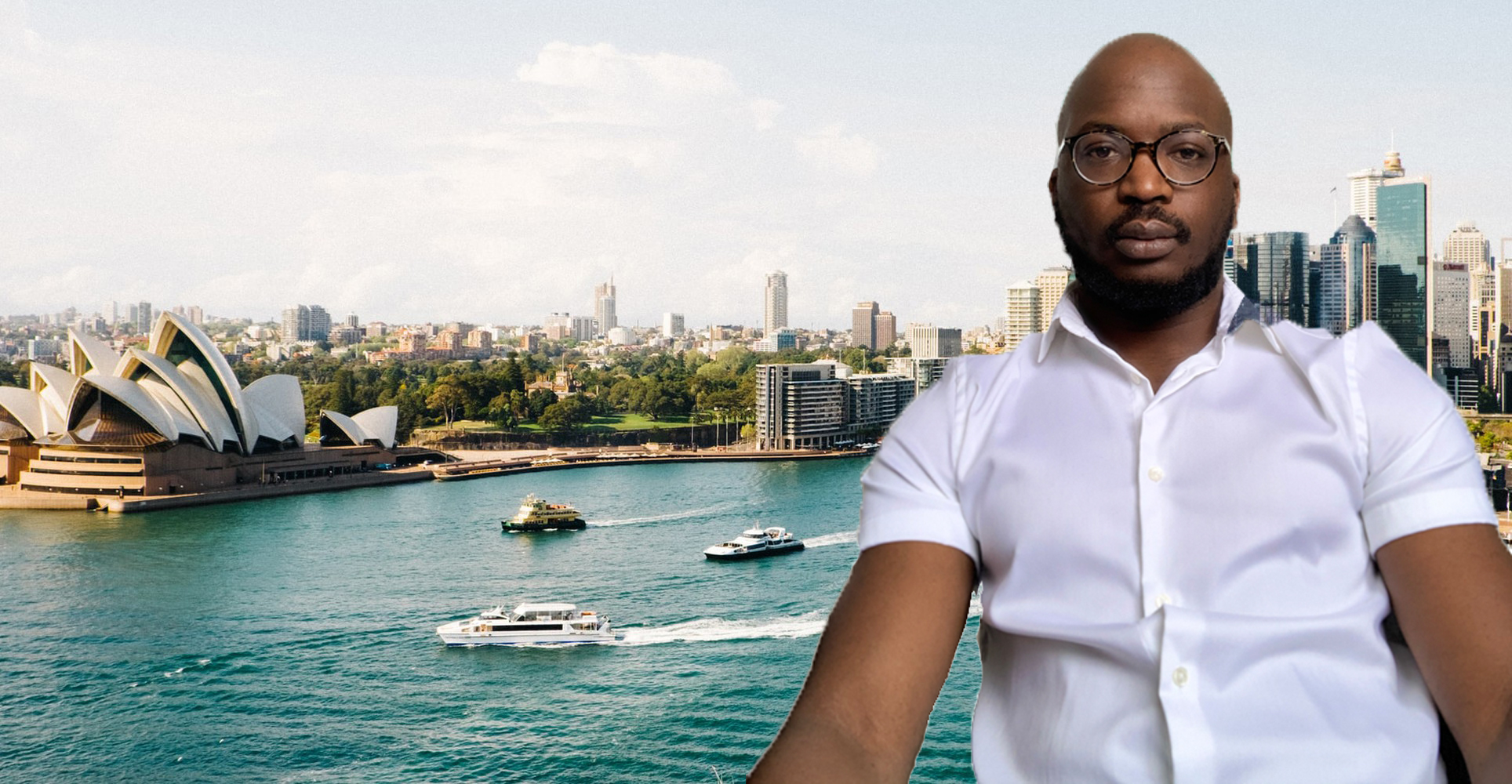 February 12, 2021
Nigerian-American Aims to Fill a Need on African Continent
A Nigerian-American alumnus of Alabama A&M University has been working feverishly in Australia to acquire invaluable research tools in financial technology to fuel his own Atlanta-based company. Ultimately, these resources, he believes, will better enable him to help bring the African continent into its destiny as the next frontier of innovation.
Oyedeji "Deji" Oluwoye is founder and CEO of Coincentrix, a blockchain research firm that creates software for blockchain and social-impact projects aimed at emerging markets, smart cities and developing countries. A key project of Oluwoye's operation is Canza, a blockchain-powered ecosystem enabling access to financial tools for sub-Saharan African small- and medium-sized enterprises.
"We are members of the African diaspora who regularly send money to our family members at home, visit and conduct transactions across various African markets," explained the 2012 computer science graduate. "Our team has first-hand experience dealing with the frustrations that come with unstable currency and limited options for seamlessly transacting across borders. This is what powered our interest in creating a platform that would simplify how businesses across the continent can serve customers on the ground and in the diaspora."
Specifically, Deji traces his interest to just beyond 2016, when he was an A&M computer science master's student working on his thesis about Bitcoin. Since his grad school days, Deji has worked as a digital assets contributor for Forbes in the Middle East, as well as serving as an ambassador for blockchain and digital assets at the World Youth Forum in Egypt in 2019.
"My team believes Africa holds the next frontier of innovation, and we want to create access and bridges so that Africans do not get excluded from the technology and financial options," Deji said. Fellow Bulldog, team member and mentee Emmanuel Joda won an award for "Greatest Social Impact" at Afrotech AfroWorld 2020. Deji explained that being accepted into Tachyon Systems for a three-month program specifically for web 3.0 startups of his ilk, provided phenomenal mentorship and networking opportunities for his African/American team. The team recently completed the Tachyon program and prepared a demo pitching their project. DEMO
"We are in the business of simplifying the blockchain and cryptocurrency access for the African-focused NextGen data driven market," Deji said.
For more on Deji's fintech feats, contact o.oluwoye@coincentrix.io.
by Jerome Saintjones