AAMU Becomes Part of 'HBCU List'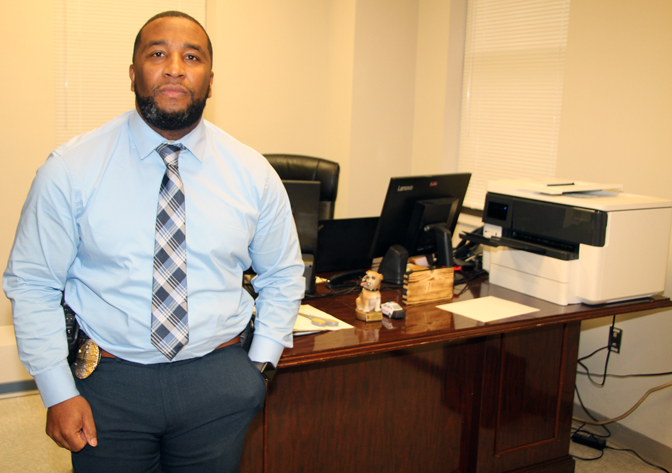 February 02, 2022
Receives "All Clear" by Sunrise
Alabama A&M University has joined the list of historically black colleges and universities (HBCUs) that have received bomb threats in recent days.
University law enforcement officials say a threat was received at 2:30 a.m. on Monday morning, January 31.
In light of the growing threat among the nation's black institutions of higher learning, Montrez Payton, interim chief of public safety (pictured above), says his office was contacted by the FBI last week. When the bomb threat was received early Monday morning, the University was able to immediately partner with the Huntsville Police Department and the FBI, leading to an "all clear" designation before the opening of classes and offices.
Payton praised HPD for its assistance and the availability of its vast resources. He added that during the moments immediately following the threat, the FBI personnel "were phenomenal." A native of Mobile, Ala., Payton has been serving in the head law enforcement role at AAMU for just over one month.
Huntsville, with a metropolitan population of nearly one-half million, is the site of four black institutions of higher learning: Alabama A&M University, Drake State Community and Technical College, Huntsville Bible College and Oakwood University.
Additionally, in 2019, various media sources reported that the FBI had planned investments of about $1 billion to build new facilities in Huntsville, envisioning the Rocket City as its second headquarters [cnbc.com/2019/11/14].
- J. Saintjones