WJAB Director Receives GHIMF Award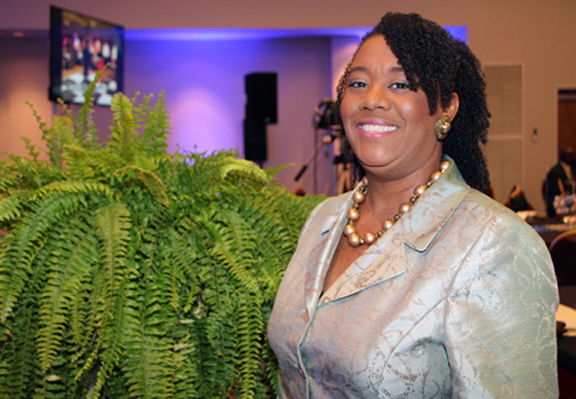 February 11, 2021
Honored for Voter Registration Work
The Martin Luther King Jr. and Emancipation Proclamation Celebration was held recently, and an Alabama A&M University alumna and radio station program and acting music director, received a major award.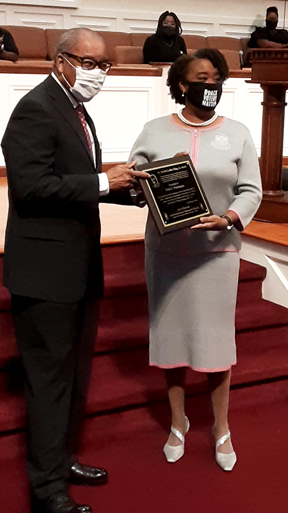 Pine Grove Missionary Baptist Church in Harvest, Ala., was the setting, and Erica "Fox" Washington was the recipient of the Greater Huntsville Interdenominational Ministerial Fellowship (GHIMF) Service Award. Washington received the honor for her work in voter registration, food distribution and her service and membership in various community organizations.
She was presented the award by the Rev. Dr. Wendell Thompson, and her uncle, the Rev. Dr. Julius Scruggs, pastor emeritus of First Missionary Baptist Church in Huntsville, Ala.
Washington is entering her 40th year in broadcasting and is the program and acting music director for WJAB-FM 90.9 on the campus of Alabama A&M University, where she received both her bachelor's and master's degrees.
by Robert Drake
(Courtesy of The Valley Weekly)