Alum Fulbright Scholar to Greece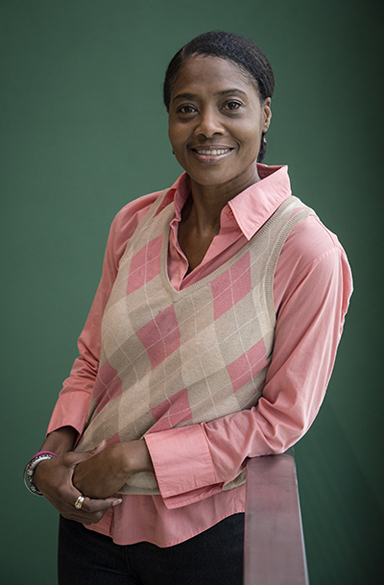 August 20, 2021
Work on Environmental Policy Continues
An Alabama A&M University mathematics (B.S.) and environmental planning (M.U.R.P.) alumna who has worked on environmental policy issues at the federal level will continue her efforts in Greece as a Fulbright Scholar.
Dr. Sandra Cutts, a University of Alabama at Birmingham (UAB) researcher, earned the Ph.D. degree in civil engineering from UAB's graduate program in the Department of Civil, Construction and Environmental Engineering, where she currently works to promote the Department's mission. In addition to her degrees from AAMU and UAB, Cutts earned an MBA degree from the University of Chicago.
The Huntsville, Ala., native also is a strategic research consultant for J. Stewart Educational Services and assists with the American Institute of Chemical Engineers' (AIChE) Environmental Division's (ED) research activities for the ED programming section on Legislation and Regulations. For her research and academics, she was awarded a UAB Blazer Best Fellowship, a Graduate School Dean Scholarship, a Travel Scholarship, and a Graduate Academic Fellowship.
As a researcher and intern, Cutts has had the opportunity to facilitate, present, review, research, and assist with land use, environmental policies, public engagement, and emerging technologies that supported the process of efficient urban development. Sandra has been interested in man's carbon footprint on earth and was a former intern with agencies such as the U.S. Corps of Engineers, General Services Administration (GSA), Orange County Planning Division, the Department of Energy (DOE), and the Environmental Protection Agency where she was part of a team that investigated integrative approaches to sustainability, i.e., development of a conceptual model for optimal implementation of a light rail system which was in support of the Sustainable Healthy Communities (SHC) program.
The researcher is a member of such organizations as Tau Beta Pi National Engineering Honor Society, the National Society of Black Engineers (NSBE), the American Institute of Chemical Engineers (AIChE), Society of Women Engineers (SWE), the Black Graduate Student Association, American Planning Association, and Alpha Kappa Alpha Sorority, Inc.
As a Fulbright Scholar in Greece, Cutts will be hosted by Dr. Georgia Pozoukidou in the Department of Spatial Planning and Development at Aristotle University of Thessaloniki. Her research and teachings will investigate and present results of public perceptions and awareness of environmental systems and their implementation, and they will develop strategies to increase meaningful citizen engagement in decision-making in the Thessaloniki Metropolitan Area of Greece.