Former AAMU Postmistress Celebrates Milestone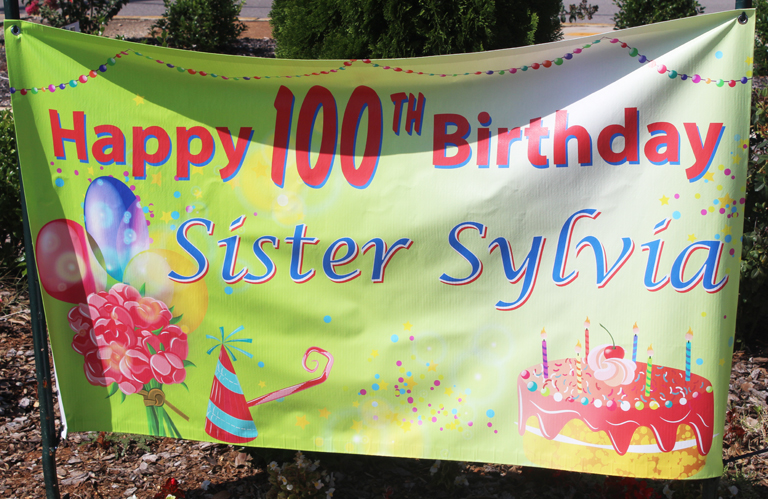 September 23, 2020
Sylvia Parker Scott Turns 100!
The retired postmistress for the Normal, Ala., post office on the campus of Alabama A&M University recently celebrated her 100 birthday in a series of events coordinated by family, friends and her church.
Sylvia Elizabeth Parker Scott was born on September 23, 1920, in Birmingham, Ala., where she graduated from Parker High School in 1939. She attended Tuskegee but later moved to the Huntsville community with her husband, Warren Q. Scott, also a Tuskegeean, who had become an agricultural extension agent for Madison County. Mrs. Scott would later graduate from AAMU in 1950.
She taught in historically black elementary schools, taught returning veterans at West End School, and was the secretary at William H. Councill Training School. Mrs. Scott retired in the mid-1980s after 30 years of service for the U.S. Postal Service at Normal, Ala. (1954-84).
On September 20, Church Street Cumberland Presbyterian Church in America organized a "drive-by" parade in observance of her 100th birthday (officially September 23). Three local television stations and The Valley Weekly recorded well-wishers as they presented congratulatory expressions, gifts, resolutions, and Presidential Coin from the president of Alabama A&M University and other items before during and after the parade.
For photos from September 20 and September 23 captured by J. Saintjones, click HERE. To share with others, copy and paste https://aamu-mpr.smugmug.com/Sylvia-Scott-100th-Birthday/