AAMU Students Compete in HBCU Battle of the Brains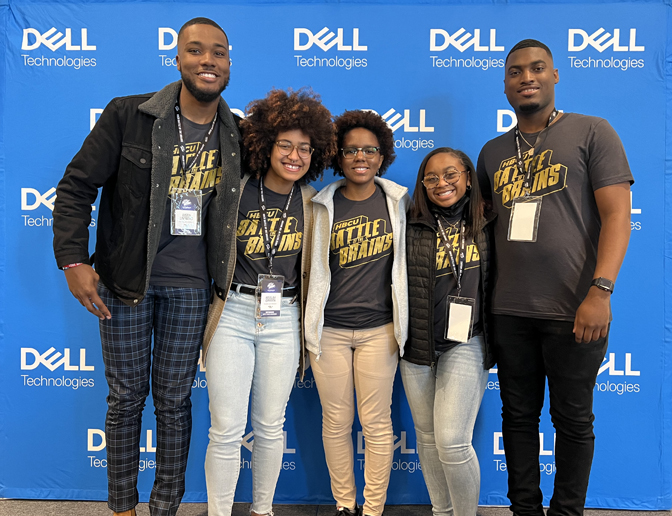 March 15, 2022
AAMU Students Compete in HBCU Battle of the Brains
by Debra Daniel
Alabama A&M University sent a team comprised of mostly Honors Program scholars to the fifth annual HBCU Battle of the Brains competition at South by Southwest® (SXSW®), a week-long conference and festival for the tech, film and music industries in Austin, Texas. The competition ran March 9-13.
Teams from participating Historically Black Colleges and Universities (HBCUs) developed within 24 hours a solution based on the business challenges presented (e.g., social engagement tool, platform, strategy, a go-to-market strategy for technology solution).
Finalists then "pitched" their comprehensive solutions to determine the champion. The competition offered institutional scholarships of up to $50,000 and several $2,000-$5,000 individual scholarships.
For more information, visit https://hbcubattleofthebrains.com/
Pictured: Justin Lindberg (senior, computer science), Na'Aliah Griffith (junior, logistics), Ayanna Williams (junior, civil engineering), Avianna Holder (junior, sports management), and Kameron Edwards (senior, criminal justice).