A&M, CETPS Announces Salon Speaker Series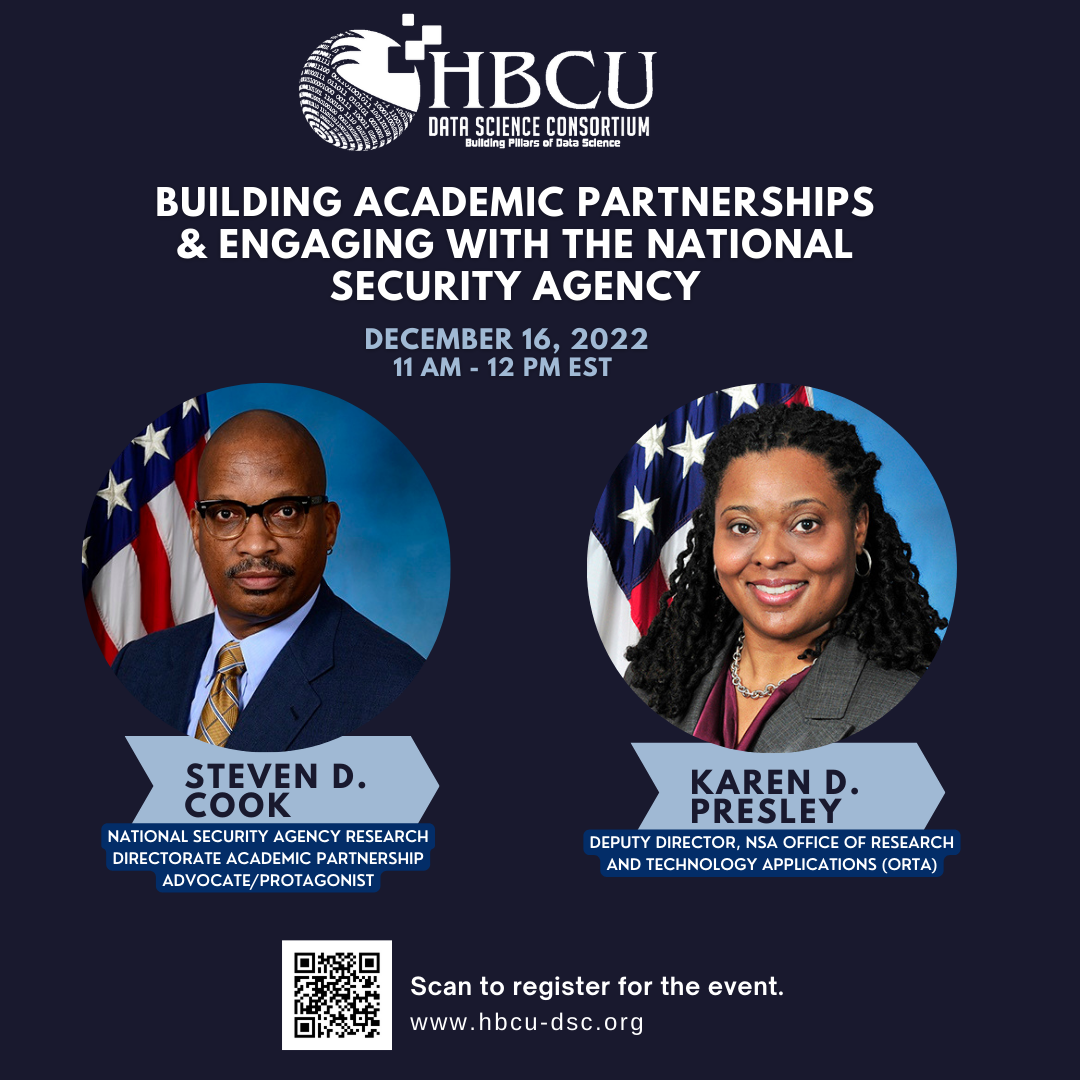 December 08, 2022
Engaging with the NSA
Alabama A&M University and the College of Engineering, Technology and Physical Sciences (CETPS) have established institutional membership in the HBCU Data Science Consortium (HBCU-DSC). AAMU assistant professor, Dr. Ed Pearson III, is one of the founding members of the HBCU-DSC, which presents a quarterly Salon Speaker Series.
Dr. Steven D. Cook, the National Security Agency (NSA) Research Directorate Academic Partnership Advocate,Protagonist, and Karen D. Presley, the deputy director of the NSA Office of Research and Technology Applications, will be presenters for the December Salon Speaker Series.
The two will address "Building Academic Partnerships & Engaging with the National Security Agency" on Friday, December 16, at 11 a.m. Register at www.hbcu-dsc.org.