Acting Chair Completes NSF-Funded Simulation Convening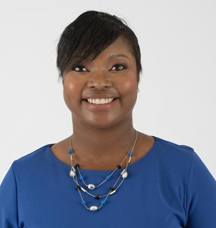 October 20, 2021
Identifying Gaps in Science Education
The head of the Department of Teacher Education and Leadership at Alabama A&M University successfully completed a National Science Foundation-funded simulation convening focused on science education practices.
Dr. Samantha Strachan, acting chairperson, took part in the four-month NSF-funded convening, hosted by the American Association of Colleges for Teacher Education (AACTE).
According to the AACTE, participants were selected "based on their expertise in evidence-based science pedagogy and instruction, practice-based simulation, the use of innovation and technology in science education, and supporting secondary science students in clinical practice experiences that are grounded in equity."
The convening brought together science education experts and practitioners from across the country to identify gaps in science education practices. Participants worked with virtual reality experts from Mursion, a simulation company, to develop science-focused simulations that will be used by teacher candidates and education faculty across the United States. The developed simulations will allow for improvements in how science teacher candidates are trained in educator preparation programs.
###