AAMU President Hugine Announces Retirement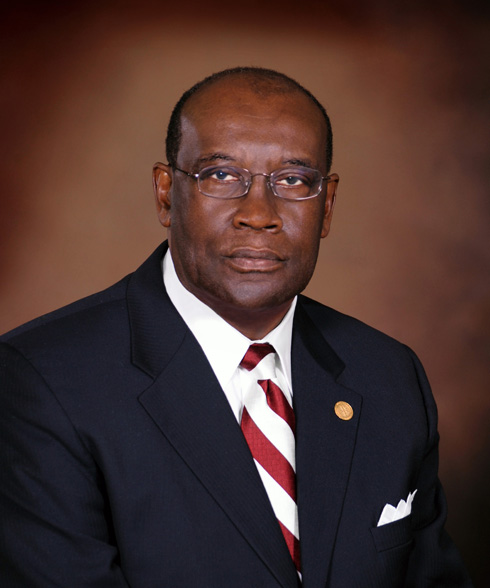 December 02, 2020
Board Applauds Leadership and Vision
Huntsville, Ala. ---- Alabama A&M University President, Dr. Andrew Hugine, Jr., announced his retirement during the Board of Trustees Executive Committee Meeting this afternoon. The announcement comes after more than 11 years of service to the institution. President Hugine will remain in leadership over the next year through December 31, 2021. (Hugine's LETTER)
"Alabama A&M University will always hold a special place in the hearts of First Lady Abbiegail Hugine and I. Since 2009, Abbiegail and I have been blessed to be a part of the growth and development of Alabama A&M. Most importantly, we are grateful to have played a small part in providing an accessible, affordable, and quality education to the thousands of students and alumni that walked the campus," noted Hugine.
During Hugine's tenure at Alabama A&M, the University has experienced record growth including:
Full SACSCOC accreditation
Increased number of academic programs and earned international accreditation of the business school
9.7% increase in enrollment from 5,447 in Fall 2009 to 5,977 in Fall 2020 with a prior to COVID-19 high of 6,172
Completion of a $27.3M Capital Campaign
Addition of a $60M Event Center and $40M Residence Hall
Near completion of a 100% wireless and high bandwidth campus
Athletic enhancements that include new turf and a state-of-the-art video scoreboard at Louis Crews Stadium
President Pro Tempore of the Board of Trustees, Dr. Jerome B. Williams, stated, "The University is in a much stronger position today than it was in 2009. President Hugine has done a tremendous job in taking our beloved institution to the next level, and the future of Alabama A&M remains bright. On behalf of the entire Board, we salute him on a job well done, and we wish him the best."
The Board will announce the transition process in 2021.
###