Wims Addresses NOBLE Gala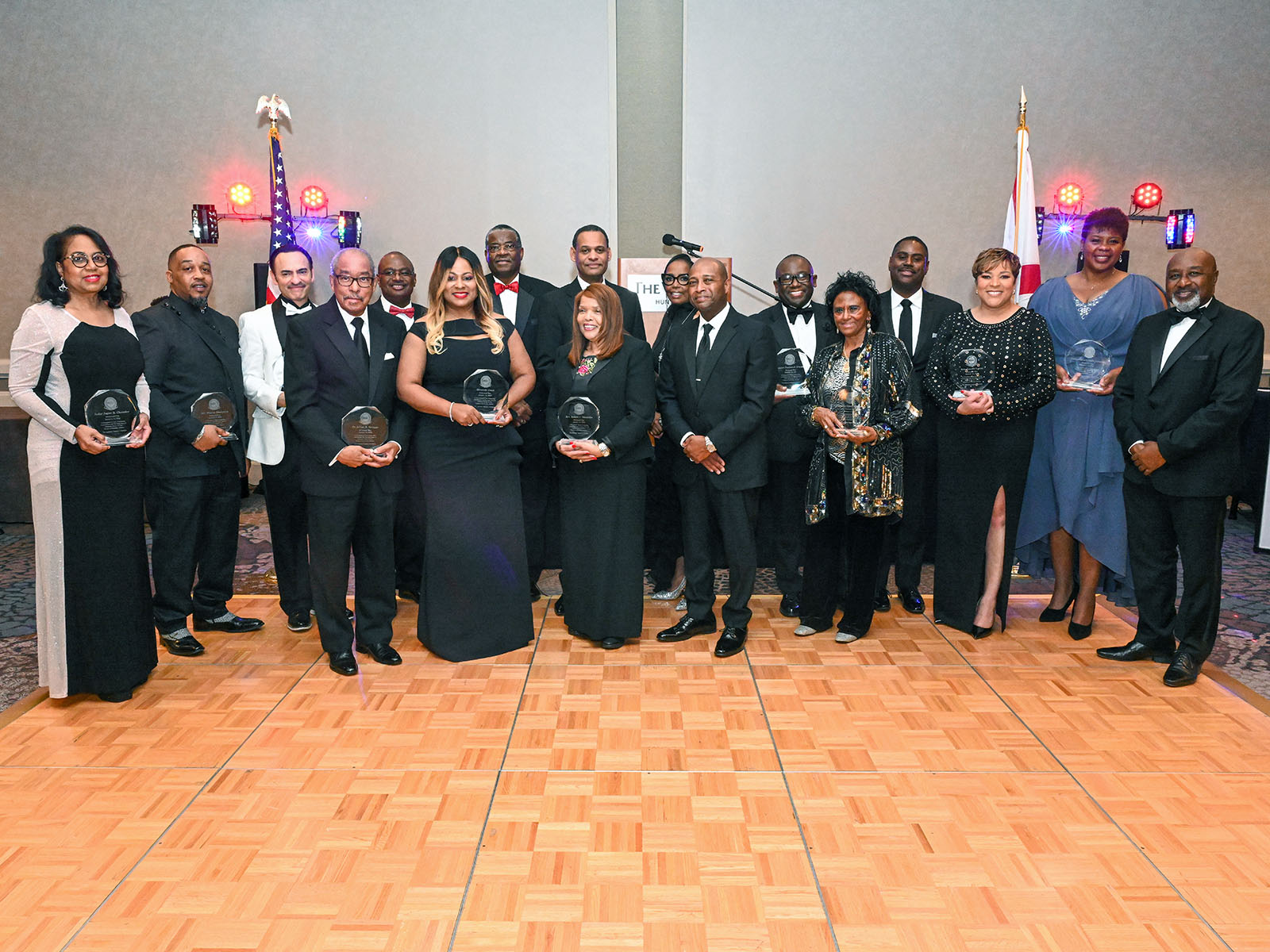 January 16, 2023
"Bridge Building"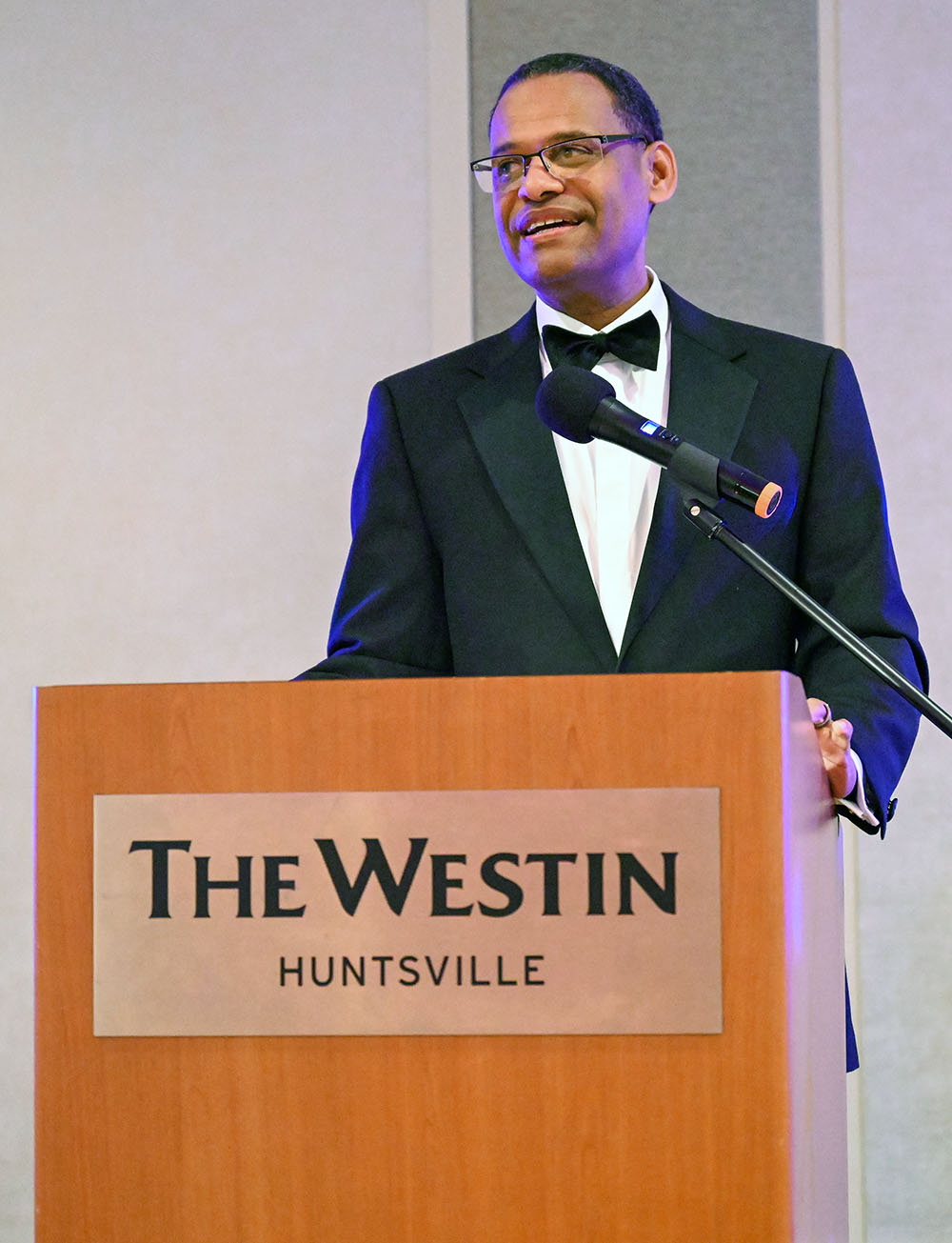 The Alabama Chapter of the National Organization of Black Law Enforcement Executives (NOBLE) held its 4th Annual Scholarship Gala Saturday, January 14, at the Westin Hotel in Huntsville, Ala.
Alabama A&M University President Daniel K. Wims (right) was the guest speaker. Erica Fox Washington (WJAB-FM 90.9, below, with Jeff Rice) was emcee. Huntsville Police Department Captains Jeff Rice and Jesse Sumlin served as the local planning coordinators. The theme was "Bridge Building." NOBLE's Black Tie Event & Silent Auction is a signature event to raise money for scholarships and community events.
Among the honorees (alphabetically) were:
Judge Jane Chandler, Memphis Municipal Court
Violet Edwards, Madison County Commissioner, District 6
Miranda Frost, President/CEO, LogiCore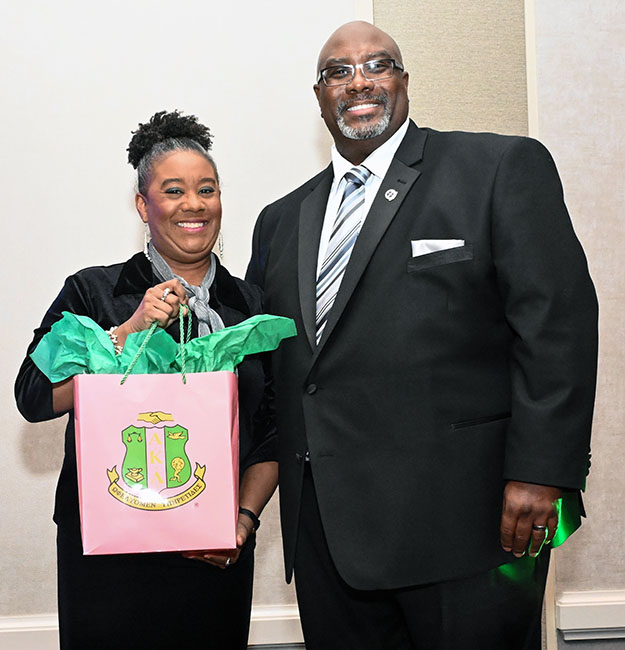 (The Late) Robert "Bob" Harrison, Madison County Commissioner, District 6
Dr. Harry Hobbs, V.P Employee Engagement, Huntsville Utilities
Kim Lewis, CEO, Project XYZ
Dr. Julius Scruggs, Pastor Emeritus, First Missionary Baptist Church
R.L. Shanklin, Past State President, NAACP
(The Late) Rev. Dr. Wayne Snodgrass, Pastor, Progressive Union Missionary Baptist Church
Rev. Frederick Whitlow, Founder, No More Dirty, Inc.
The national organization has 60 chapters and over 4,000 members worldwide. NOBLE is also considered "the conscience of law enforcement." For additional information, contact CPT Jeff Rice of the Huntsville Police Department at jeff.rice@huntsvilleal.gov. (Photos by Anthony Gibson)