Going All Out for "Student Host of 2020"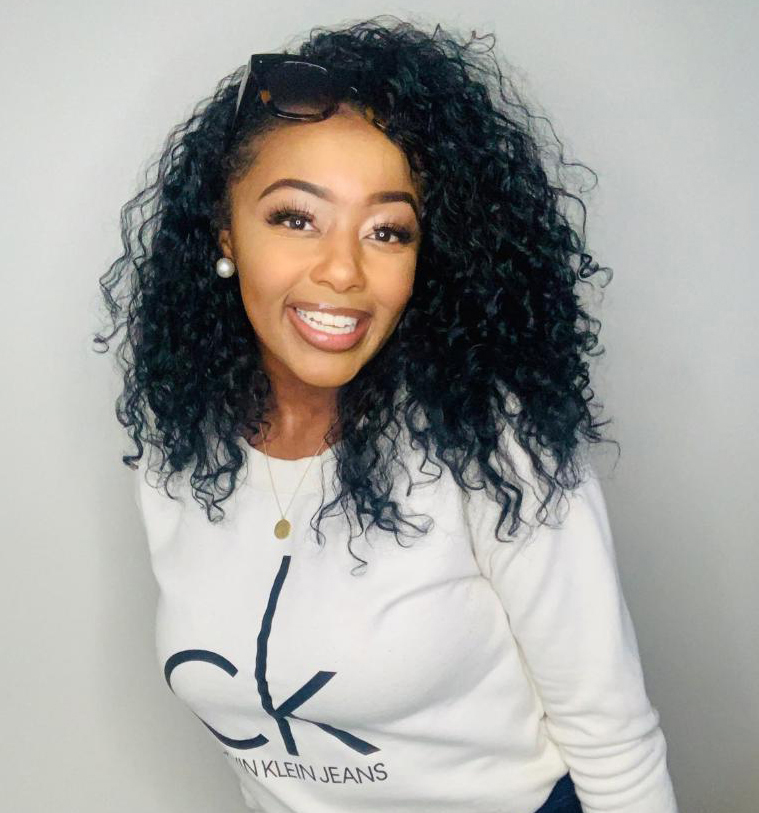 April 17, 2020
Student Host to Get the Most (Votes)
Although she is a senior who has set her sights on a bright future, Kayla Henderson has a vast array of accomplishments fine-tuning her skills as an engaging interviewer and host. She has been so adept at it, in fact, that she is now among the talented finalists securing deserving hourly votes for HBCUBuzz Top Hosts of 2020.
The Alabama A&M University communications media major is a native of Kansas City, Kans. Not only has she interned at for the campus' WJAB-TV, she has also been a news reporter and news anchor for the station's popular "FrontPage." Kayla and former Student Government Association President Jacobi Gray co-hosted the "Conversations with Cobi & Kay" series. Moreover, she has held interviews with such diverse notables as NFL legend Michael Vick, DJ Envy, Dr. Eric Thomas and First Lady Abbiegail Hugine.
Born to a Chicago native father and a Kansas City mother, Kayla loves her hometown immensely and credits it with providing her numerous opportunities. A dancer since age three, she was a Junior Chiefs cheerleader from ages 7-9. From grades 6-12, she had the privilege of dancing and performing for the Kansas City Friends of Alvin Ailey Dance Group in the historic district of 18th and Vine in the greater Kansas City area.
Kayla also attended Kiddie Kollege, where she first developed her interest and love for historically black colleges and universities (HBCUs) and selected AAMU (of course!) following her busy years at Shawnee Mission Northwest High School.
Her love of hosting shows and interviewing are also native to Kansas City. On one outing with her family, as they were checking out the attractions of the popular College Basketball Experience (CBE), Kayla caught sight of and found herself drawn to a news desk. It allowed participants to record themselves.
"I couldn't stay off of it," recalled Kayla. Then, at age 16, she joined "Generation Rap," a teen talk show on the local KPRS Hot 103 Jamz radio station. She and her peers hosted, produced shows, interviewed big moguls—from politicians, locals, entertainers, as well as many others.
"I love interviewing people and getting to know who they truly are within, and not just what everyone is used to seeing on the outside," explained Kayla.
Alabama A&M came to her attention because of the earnest efforts of an alumnus who thought highly of the Huntsville-based school. While at AAMU, she has developed her skills exponentially and has expanded her many interests to include "positive affirmations," news and world events.
Kayla lauds her communications professor, Semaj Robinson, for having had the greatest influence on her throughout her AAMU days, which will come to a happy end in December 2020.
"He does not play and is always passionate about his craft," she said. Similarly, Kayla is looking forward to further strengthening her own foundation in the news arena and ultimately gaining traction as a TV personality/host of entertainment news.
But back to the present and long before her glorious collegiate conclusion, Kayla now hopes to become a top HBCUBuzz Student Host of 2020. The online competition among other HBCU finalists will conclude April 30. To vote for Kayla now, visit HBCUBuzz Top Hosts of 2020.
"When you keep God first and allow him to guide your path, extraordinary favor and blessings will fall into place," concluded Kayla.
-Jerome Saintjones