AAMU to Secure Search Firm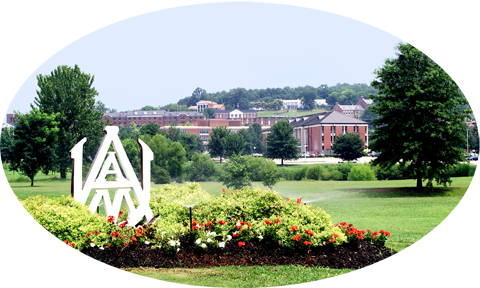 January 29, 2021
Presidential Search Process Begins
Alabama A&M University is securing a search firm, the first step in a comprehensive process to attract top candidates for the upcoming vacancy to be left by its retiring president.
Dr. Andrew Hugine, Jr., the 11th president of AAMU, announced his retirement, effective December 31, 2021. Following the December 2020 announcement, Board President Pro Tem Jerome B. Williams stated that the board would select a search entity to assist the board in filling the vacancy.
Toward that end, the board on January 27 sent out its request for proposal (RFP) to ultimately acquire a consultant, firm or organization capable of conducting the search for qualified presidential candidates to lead the land-grant, 6,000-student institution.
In building its case, the successful search firm will utilize AAMU's unique background as a historically black college/university (HBCU) that offers degrees at the doctoral level, along with its more than 60 undergraduate, graduate and certificate programs and concentrations, in addition to its diverse faculty.
The selected search firm will provide trustees with a list of top-notch applicants from which the governing body will appoint, following additional processes, the next president. AAMU's 12th president will demonstrate competencies in: fundraising and development, including capital campaign experience; strategic planning and implementation; partnering with leaders in state and federal government, industry and media; budget, personnel management and planning; and navigating and unifying sometimes conflicting constituencies, including students, parents, staff, alumni and the local community.
The deadline for search firm proposals has been set for February 18, and an evaluation process will proceed immediately and span February 19-27. Proposals must reach the RFP Coordinator via sc-admin@aamu.edu with the subject line "Alabama A&M Presidential Search RFP" by 5 p.m. CST February 27 (No facsimile transmissions). Late proposals will be automatically disqualified. Trustees expect to select and approve a search firm by March 1, with the firm initiating its national search process and committee work by mid-March.