AAMU Staffer, Choreographer Offers "The Gift"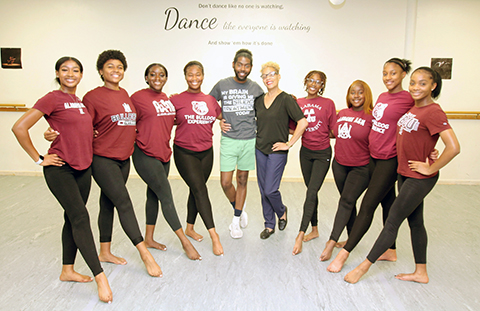 November 04, 2022
AAMU Staffer, Choreographer Offers "The Gift"
Monique Ryan has been a lover of dance and prominent within the Huntsville scene for decades.
A Career Support Specialist with Alabama A&M University's Career Development Services, Ryan serves as co-advisor (with Zaeveon Hales) of AAMU's Alima Dance Company. She also is the owner and artistic director of Dance Theatre of Huntsville and DanceAll Productions, Inc.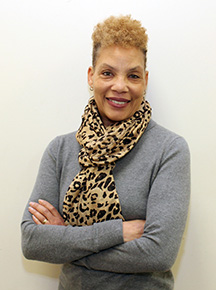 For some 20 years, Ryan has inspired dancers to fulfill their dreams of becoming professional artists nationally and abroad. Her dancers have even received full academic scholarships, danced on Broadway, on Princess cruises, as well as in videos, commercials, musicals and major motion pictures.
Once a professional dancer herself, Ryan has trained dancers in classical and contemporary ballet, jazz, West African and Latin dance styles throughout two decades. Moreover, she is one of the first persons of color to receive a fellowship from the Alabama State Council on the Arts, receiving a fellowship that allowed her to travel and train in Rome, Italy.
Ryan moved to Huntsville from Atlanta, Ga., where she grew up and fell in love with the art of dance. While in Atlanta, she was able to perform for several popular artists, at the Atlanta Olympics, as well as in Jamaica, Puerto Rico, and various regions of Central America.
Thus, as a staff member at AAMU, it did not take long for her to bring dance to "The Hill". She has choreographed the opening dances and award-winning pieces for AAMU's 10-year-old "Dancing with the President and First Lady" under the Hugine administration for five years and, she readily admits, "enjoyed every moment of it."
Her upcoming venture is "The Gift," a joint performance of Dance Theatre of Huntsville and Alima Dance Company on November 12 at Lee Main Stage Theater. According to Ryan, the show opens in a modern-day African-American church on Christmas Day, filled with testifying deacons, sanctified ladies, and down-home preaching, and ultimately recreates the journey of Mary and Joseph, adorned in African costumes, to Bethlehem, accompanied by an uplifting repertoire of old-fashioned spirituals.
The African-American viewpoint and the gospel music make "The Gift" a truly unique and entertaining theatrical experience. Tickets ($20) can be purchased at the door. For additional information, contact Ryan at monique.ryan@aamu.edu.