AAMU Joins National HBCU Commencement Celebration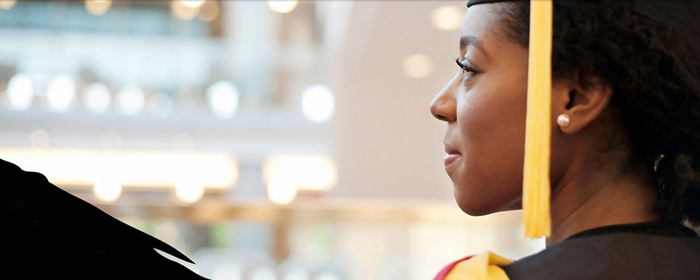 May 16, 2020
#Show Me Your Walk - HBCU Edition
Alabama A&M University will be among the 77 historically black colleges and universities participating in a national virtual celebration of HBCU graduates scheduled for Saturday, May 16, at 1 p.m. Central Time. MORE
In the wake of the COVID-19 crisis that has forced colleges and universities across the nation to postpone their commencement celebrations, a coalition of HBCU leaders, advocacy organizations, and corporate partners have come together to host the National HBCU Commencement Celebration. The virtual event, the brainchild of Paul Quinn College president Dr. Michael J. Sorrell, will be streamed live internationally on ESSENCE Studios (www.essencestudios.com) thanks to a partnership with ESSENCE – the leading media, technology and commerce company serving Black women and communities for 50 years.
The celebration will take place on Saturday, May 16, and will feature celebrity hosts, motivational speakers, musical performances, and the profiles of HBCU valedictorians and other graduates. In addition to highlighting this year's graduates and their institutions, the event will raise funds for participating HBCUs and their students.
#Show Me Your Walk HBCU Edition presented by CHASE is a livestream event celebrating the milestone achievements of HBCU graduates. It will feature an all-star lineup of speakers and musical guests for grads, their families and friends. Former U.S. President Barack Obama will be the honored guest!
Also joining the celebration of 2020 grads will be Thasunda Brown Ducket, CEO of consumer banking at Chase; actor, comedian, author and investor Kevin Hart; Wyclef Jean, musician, producer and composer; Mellody Hobson, co-CEO and president of Ariel Investments; and Omari Hardwick, actor, artist and poet.
In addition to Paul Quinn College, the celebration is being organized by Howard University, The National Association for Equal Opportunity in Higher Education (NAFEO), Thurgood Marshal College Fund (TMCF), and the United Negro College Fund (UNCF). The event is being supported by several partners, including ESSENCE, JPMorgan Chase, and the National Basketball Association (NBA).
"We are excited that graduates from our member-schools will receive the public recognition that they earned and deserved," said Dr. Harry L. Williams, President and CEO of TMCF, which represents 47 member-schools. "This celebratory event is an effort to lift up all of our students and to let them know that we are proud of their hard work and perseverance, especially during these difficult times."
Dr. Michael Lomax, President and CEO of UNCF praised the event and said that the celebration will reinforce the importance and history of HBCUs.
To access more information about the event and to invite family and friends to it, visit https://hbcustudent.chase.com, twitter.com/chase, youtube.com/chase, essencestudios.com, or facebook.com/hbcuconnect.