Alums Among Key Sponsors of 2022 Gala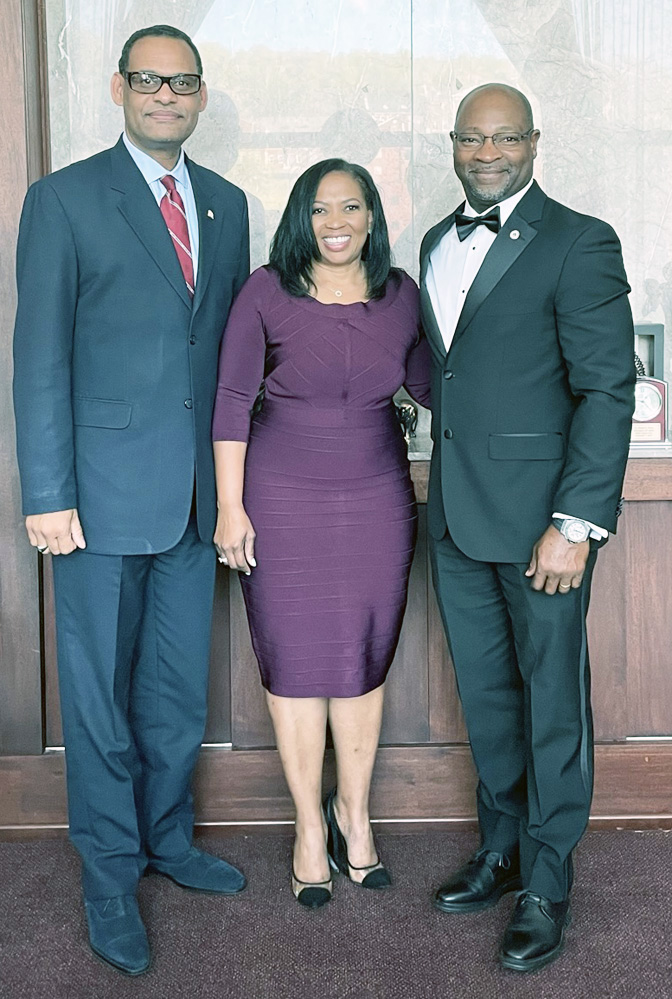 April 21, 2022
Alumni Couple Will Make Gala Presence Virtual
With just a week remaining before the annual Black Tie Scholarship Gala at Alabama A&M University, organizers taking care of last-minute details and preparations for the April 29 event.
Recently, AAMU President Daniel K. Wims met with alums Michael and Chala Ford of MT3 Properties. MT3 Properties is one of this year's presenting sponsors for the Gala, entering its third year of distinction.
Alhough due to a scheduling conflict the Fords will be unable to attend the Gala, the couple recorded their remarks for the benefit of the sold-out audience at the Von Braun Center. While on campus to record their session, the Fords paid a visit to President Wims. The Fords' affiliation with AAMU spans more than 31 years. Chala is a member of the Class of 1987, while Michael is a member of AAMU's Class of 1988.
Additionally, Michael is the corporate vice president of global workplace services at Microsoft. Most recently, Microsoft partnered with the World Games 2022 in an effort to promote Alabama's historically black colleges and universities (HBCUs).
(Photo Provided by Kim Davis)