AAMU Bastes in Glow of New 'Metaversity' Designation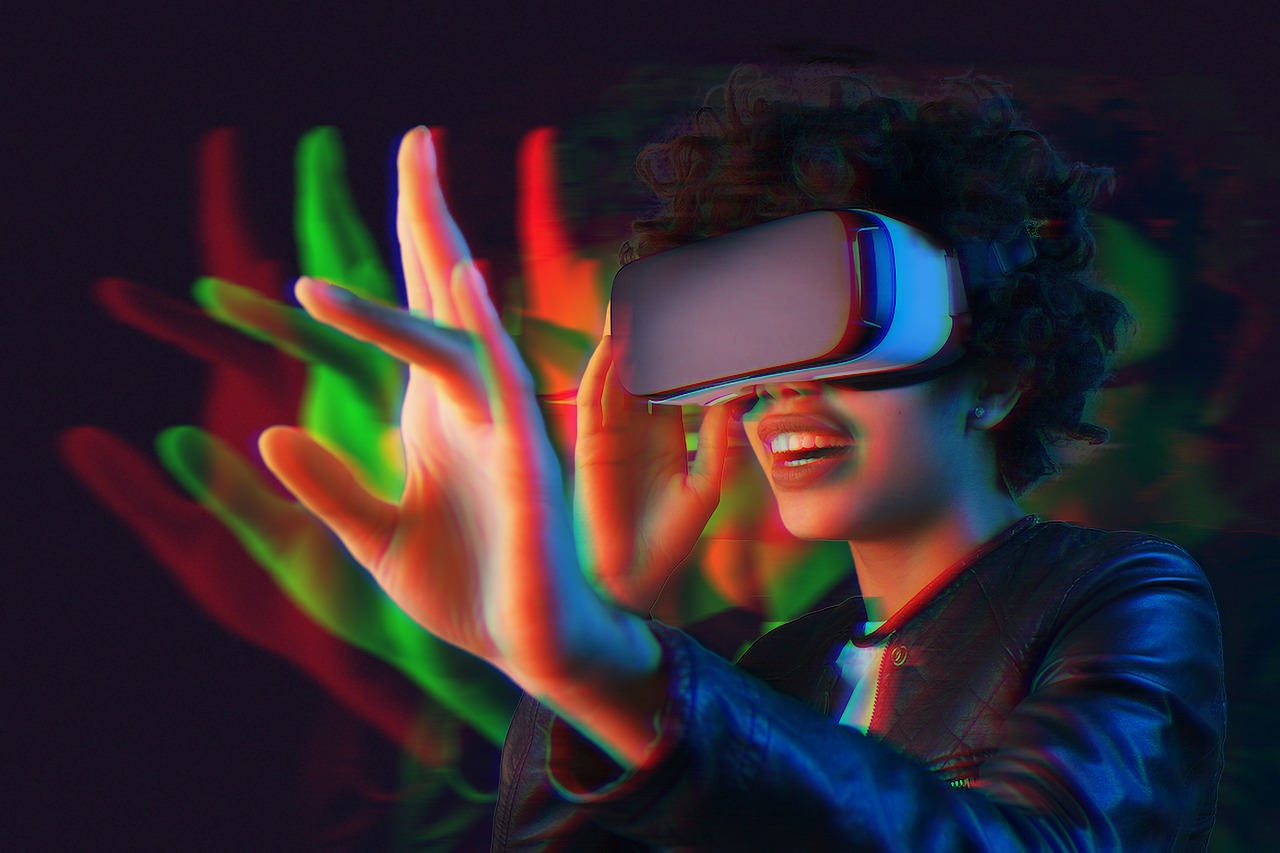 June 28, 2022
Experiencing AAMU on a Virtual Plane
Alabama A&M University is one of only 10 U.S. colleges and universities accorded "metaversity" status through VictoryXR and the colossal support of Meta Immersive Learning.
While it may be hard to imagine another AAMU, just picture a digital campus twin that allows a Bulldog to take full courses on a metaversity campus that is an exact replica of The Hill.
"We know remote learning is exploding and we also know there's a better way than the status quo," said Steve Grubbs, VictoryXR CEO. "A metaversity campus is the solution that makes remote learning work for students and professors."
Through Meta Immersive Learning, Meta (formerly Facebook) is investing $150M to help develop the next generation of metaverse creators, fund high quality immersive experiences that transform the way people learn, and increase access to learning through technology. VictoryXR is one of the funding recipients.
According to VictoryXR, each school will roll out a digital twin replica campus for students to attend classes on, whether they are on campus or learning remotely. Each campus is built by VictoryXR on the EngageVR platform (LON: EXR).
Moreover, each student will receive a Meta Quest 2 virtual reality (VR) headset to use during the course they are taking. Finally, courses will be synchronous, or multi-student, as if they were attending class on a physical campus.
In addition to AAMU, the list of universities and colleges, along with the one existing metaversity, includes:
Morehouse College
University of Kansas School of Nursing
New Mexico State University
South Dakota State University
Florida A&M University
West Virginia University
University of Maryland Global Campus
Southwestern Oregon Community College
California State University, Dominquez Hills
Using either a virtual reality headset, or a PC, students will enter the metacampus with other students and their professor. There, they will engage in classroom experiences like delving into human anatomy, history field trips through a time machine or astronomy on a starship.
"Just like the real world, students will be able to break into small groups and work on projects together, no matter their physical distance," said Grubbs, "but unlike the real world, they will be able to shrink to the size of Ant-man and tour the human body. It's no wonder student retention is so much greater."
Last year, accountancy firm PwC published research on the advantages of using VR for learning. The findings showed that 40 percent of VR learners are more confident in applying what they've been taught and 150% more engaged. In addition, VR was found to be 400 percent faster than classroom-based learning.
VictoryXR is the global leader in metaverse education with active partners like Meta, Qualcomm and T-Mobile. VictoryXR pioneered the first metaversity with Morehouse College in Atlanta, Ga. VictoryXR won the Viveport award in 2018 for the best global VR education experience.