A&M Education Grad Student Awarded by B'ham TV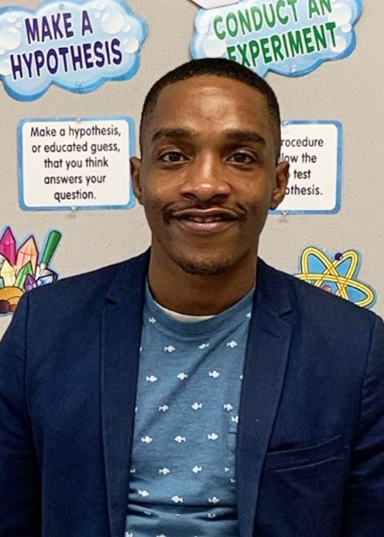 April 09, 2021
Teacher will retool classroom
A graduate secondary education student at Alabama A&M University has been awarded a $1,000 grant from 'One Class at a Time,' awarded to teachers by the CBS 42 in Birmingham, Ala.
Dr. LaMont Croom earned his M.S. degree in biotechnology from Fort Valley State University, and his Ph.D. in plant genetics and soil science from Alabama A&M University. He is a first-year 7th grade life science and robotics teacher at Erwin Middle School in Jefferson County (Ala.).
Moreover, Dr. Croom is a scholarship recipient and participant in AAMU's Males for Alabama Education (M.AL.E.), a mentoring program focused on recruiting, retraining, training, and placing minority men in classrooms as teachers. Earlier in the year, Croom received a Google's Buddy grant for his Robotics' team, which facilitated tutoring and resources.
The One Class at a Time CBS 42 grant targets educators across disciplines in K-12 for the Jefferson County/Birmingham City School Districts. Dr. Croom will use the $1,000 grant to pay for extra Chromebook chargers and scientific notebooks for each student in his class, as well as scientific writing software.
He was featured in a live broadcast and article which can be found here. https://www.cbs42.com/community/one-class-at-a-time/robotics-teacher-wins-one-class-at-a-time-1000-grant/.