Alumna ShaVonne Cammack Founder's Day Speaker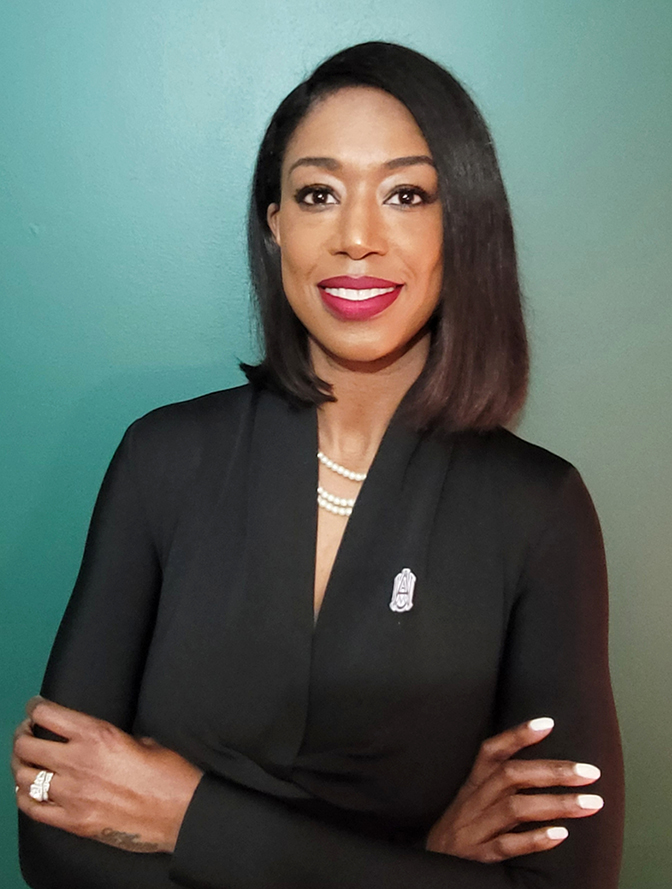 April 07, 2023
Passionate about Helping AAMU, HBCUs
Alabama A&M University alumna ShaVonne Cammack will be the 2023 Founder's Day speaker on Friday, May 5, in the Bradford Auditorium of Buchanan Hall at 12 noon.
Cammack is a Deloitte Senior Consultant, specializing in IT Modernization for Federal Government clients. She is a Certified Computing Technology Industry Association Security + professional (CompTIA Security+) and a Microsoft Certified Professional (MCP), as well as ITIL and LSS certified. She has 13-plus years' experience in IT Strategy, IT Service Management and Solution Design/Architecture.
Cammack helps her clients rationalize their IT portfolio to determine cost savings, design and deliver IT services to meet mission demands more effectively and improve their overall IT operations. With customer service delivery as the focal point, Cammack works with stakeholders to define the best strategy and roadmap to modernize their enterprise IT posture.
Cammack actively serves on several boards, both professional and personal, and she is affiliated with several organizations and activities, including J.F. Drake State Community and Technical College Foundation Board member; Deloitte Black & Allies Community President; Zeta Phi Beta Sorority Inc., member; Leadership Greater Huntsville (spark), planning committee member; Leadership Greater Huntsville, Graduate, Focus 43 Class; Featured in Voyage ATL magazine; 2023 Alabama School of Cyber Technology and Engineering Women in STEM panelist; and 2022 HBCU Technology Panel Discussion moderator.
Cammack earned the BA degree in communications from Alabama A&M University, is a 2020 Cornell University graduate and holds several additional professional certifications. Along with serving her community in several capacities, Cammack serves as the Deloitte/AAMU liaison, where she worked alongside Deloitte Global COO and team to successfully set up the Deloitte Technology Pathway pilot program at AAMU. The Technology Pathway program extended internship opportunities and mentorship to 22 qualified AAMU students.
Cammack is passionate about HBCU students and devotes a significant amount of time working to ensure the next generation of HBCU graduates are prepared to enter corporate America.
In her spare time, she enjoys watching football, hiking, and preparing delicious meals for her family and friends. She is also a published author and lifestyle brand CEO (www.letseatbook.com).
She is happily married to Mr. Erroll Cammack II, who is also a graduate of Alabama A&M University, and they have two children, Shaniah (17) and Trey (10).