AAMU Cast Prepares for "The Wiz" - Help Support Effort!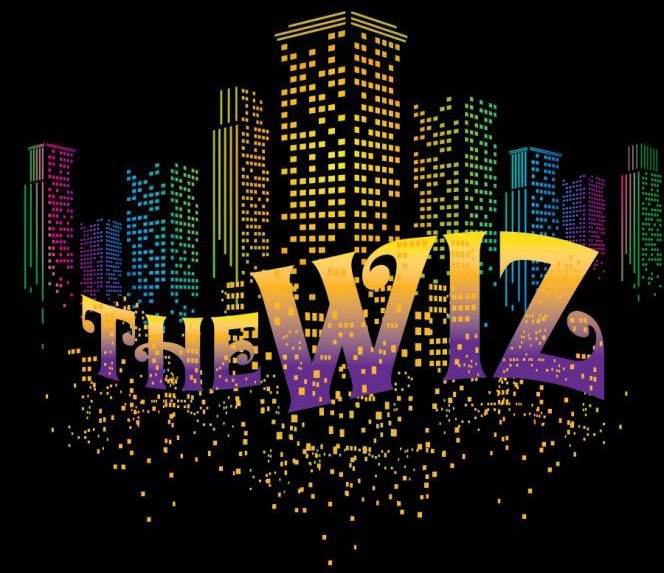 October 11, 2022
Numerous Sponsorship Opportunities!
Greetings, AAMU Alumni, Faculty, Staff, Friends & Community Members:
WE NEED YOUR HELP!!!
The newly-minted Bulldog Players at AAMU is now the home of theatrical presentations, full productions and performance training founded by new Performance Professor Jill Balch Coon, who arrived in Spring 2021-- also serving as Theater Director of the recently refurbished Johnson Little Theatre in the Morrison Fine Art Building, in the Department of Visual, Performing & Communication Arts (VPCA). With her 22 years of theatre, education, and fundraising experience directly from New York City, Professor Coon guided The Bulldog Players' inaugural performance of "Love Scenes" featuring student actors/directors in our newly renovated theatre space with plans for more theatrical events. Recently, Ms. Coon directed "Twelfth Night," which ran at the Orion Amphitheatre on September 23, 2022, to a 600-person audience that included 400 local high school students!
With that, The Bulldog Players Productions--a producing arm for the Johnson Little Theatre comprised of students, VPCA and other faculty, as well as community theatre artists, is pleased to present the classic and joyous Broadway musical "The WIZ" November 8-11, 2022 at the Johnson Little Theatre, directed by Professor Jill Balch Coon!
This beloved production will feature a stage set from Hollywood production designer KOREY WASHINGTON, whose work is currently seen in ABC's reboot of The Wonder Years, CBS's All Rise, Netflix's Squid Games, CW's All American and previously on Starz's Power, TBS's House of Payne, and in films such as Black Panther, Stomp the Yard 2: Homecoming, Miles Ahead, Think Like a Man and Three Can Play at That Game, among them. An HBCU grad, Washington also extended his A-List experience as a guest instructor of student theatre master classes at AAMU!
As preparations are currently underway for "The WIZ", WE NEED YOUR HELP!
With your generous donation to this show production, you'll be a recognized contributor to "The WIZ," presented by The Bulldog Players! Ease on Down the Road with your contribution and Believe in Yourself that your financial gift brings forth the poignant ideals that make you think of Home! Become a donor in one of the following categories offering great benefits for your contribution:
The AAMU Bulldog Players Present "The WIZ" Donor Levels
Producer $5000+ Receives 2 BP T-shirts, 2 tickets shows thru 2023, Full Pg. Playbill Ad
Director $2500+ Receives 2 BP T-shirts, 2 tickets to the show, Half Pg. Playbill Ad
Actor $1500+ Receives a BP T-shirt, 2 tickets to the show, 1/3 Pg. Playbill Ad
Patron $ 250+ Receives a 1 ticket to the show, Biz Card Playbill Ad
Usher $ 50+ Receives 1 ticket to the show
Make your tax-deductible donations and buy tickets through our show website: aamubulldogplayers.org.
We thank you for your support and look forward to seeing you when the curtain rises on "The WIZ" at the Johnson Little Theatre-Morrison Building on the AAMU campus in November!
AD PURCHASE OPPORTUNITY:
You may also consider supporting The Wiz and Bulldog Players by purchasing a single ad for the Commemorative Journal.
Description of Playbill Ads:
As a part of your donation and in honor of our upcoming November 2022 production of The Wiz, Bulldog Players Productions is planning a Commemorative Journal, which will serve as the official program for the event. The journal will feature photographs of our students, an overview of our theater department, highlights of the year, and so much more. At this time, we are offering a chance for students, their families, faculty and businesses within the community to purchase ads and boosters celebrating the event in support of our school and its students. All proceeds from sales will support the work done by students in Bulldog Players Productions at Alabama A&M University.
Remember, this full color journal will be the official program for the event. Your ad will be featured in the journal. The production will be held in the Morrison Fine Arts Building in the Johnson Little Theatre November 8, 9, 10 and 11 at 7 pm. Everyone who purchases a ticket and attends the event will receive a journal . The playbill will also be available virtually on onthestage.com.
Now is your chance to be part of this special event. Whether you're a business within the community, a family member or friend of our students, you can purchase an ad within the journal. Ads are affordable and easy to purchase. Simply fill out the order form, attach your ad, and return it with payment to the student who issued you the flyer and your ad will appear in the Journal. Ads can include photographs, logos or any other designs you desire.
Ad Pricing (if purchasing ad only)
Full Page $125
Half Page $85
1/3 Page $50
1/4 [Business Card] $25
MONETARY DONATIONS ARE ACCEPTED at aamubulldogplayers.org.