Wims Named 12th President of AAMU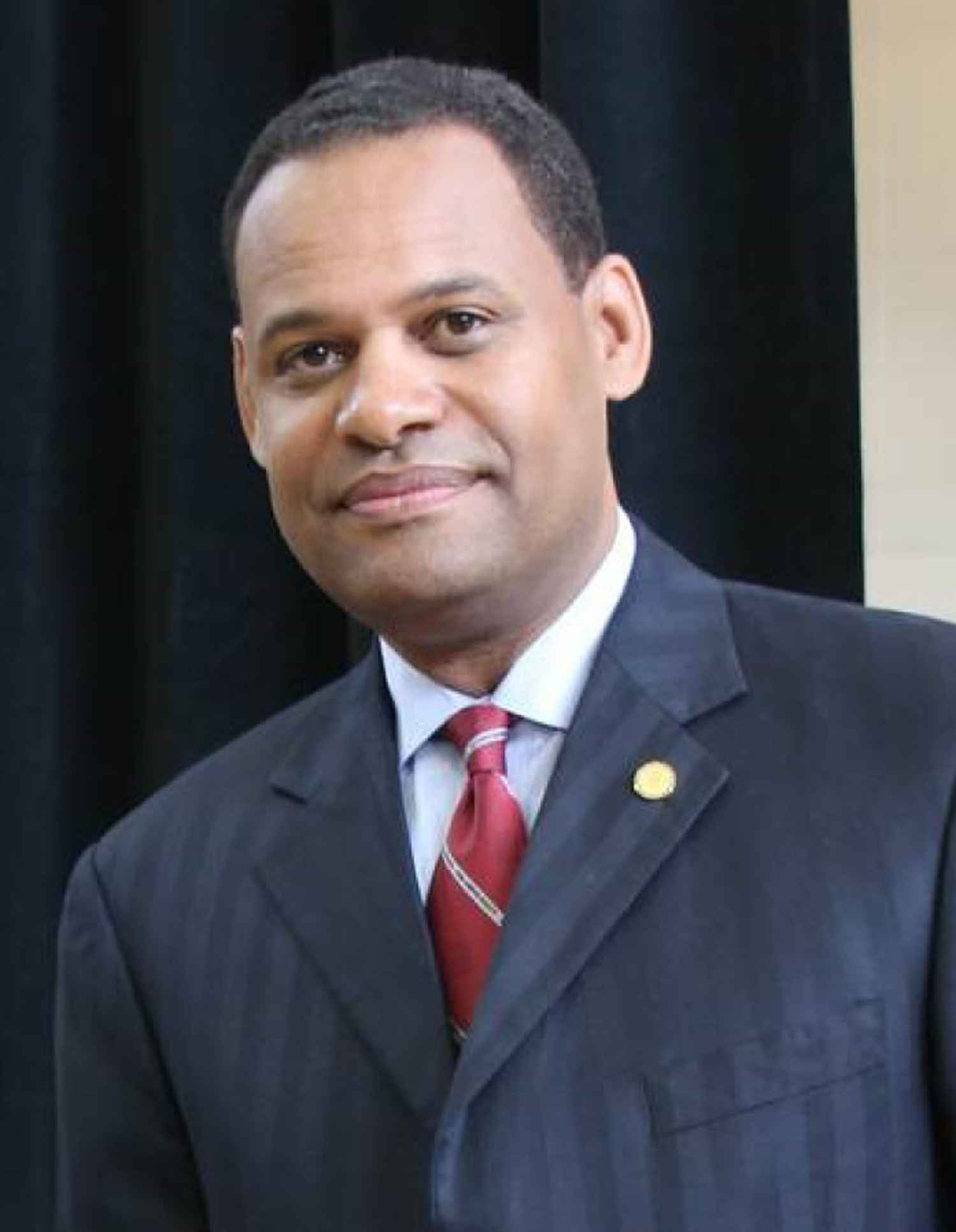 October 02, 2021
Long-time Provost to Take Leadership Helm
Huntsville, Ala. ---- The Alabama A&M University Board of Trustees voted 7-4 Saturday, October 2, 2021, in favor of Dr. Daniel K. Wims as the 12th president of Alabama A&M University.
The trustees reconvened at 8:50 a.m. October 2 to conduct in-person interviews of Presidential Search Finalists and to select the new president of the University. President Andrew Hugine, Jr., will retire from the post on December 31, 2021.
Among the finalists were Dr. Colette Pierce Burnette, president of Huston-Tillotson University in Austin, Tex., and Dr. Wims, provost and vice president for academic affairs and for research, as well as professional of agricultural sciences at AAMU. The board's decision was announced after its return from executive session around 3:30 p.m.
Dr. Wims has over 20 years of progressive administrative experience in various governmental and higher education organizations. Wims formerly served as the executive vice-president and vice-president for academic affairs, and professor of agricultural sciences at The Fort Valley State University.
Other positions Wims held include assistant vice president for student affairs and associate professor at South Carolina State University; director of the Division of Agricultural Sciences and associate professor of agricultural sciences at Florida A&M University; director of institutional research and assessment and assistant professor of agricultural sciences at Alcorn State University; director of the Small Farm Research and Resource Development Center and assistant professor of agricultural sciences at Southern University.
Wims expressed his gratitude for being part of the interview process. He said his stints on national councils and major enterprises, extensive work with college presidents, service on accreditation teams and experience coming through the academic ranks has helped to prepare him for the University presidency.
Wims said that AAMU made decisions long ago to invest in science, technology, engineering and mathematics (STEM) programs, even at the doctoral level. During his period as provost, Wims said AAMU has sought to continue and expand its STEM focus. However, Wims' presidency will stress artificial intelligence in cybersecurity, push data analytics, improve coding capabilities among a wider range of students, and recruitment of faculty in bio and alternative energy.
Other key areas of concentration, he said, will include campus-wide commitment to student retention; a renewed focus on community college transfers; investment in placement and institutional advancement; growing the University despite a brief period when there is a smaller pool of high school graduates; and increasing state and federal support via relationships..
Dr. Wims received the B.S. degree in agronomy in June 1987 from The Fort Valley State College, and the M.S. degree in agricultural extension and education with an agronomy concentration from The Ohio State University in 1989. He earned the Ph.D. degree from the University of Maryland-College Park in agricultural extension and education with a cognate in higher education administration.
###
- J. Saintjones