AAMU Takes State's First Electric Bus to B'ham High Schools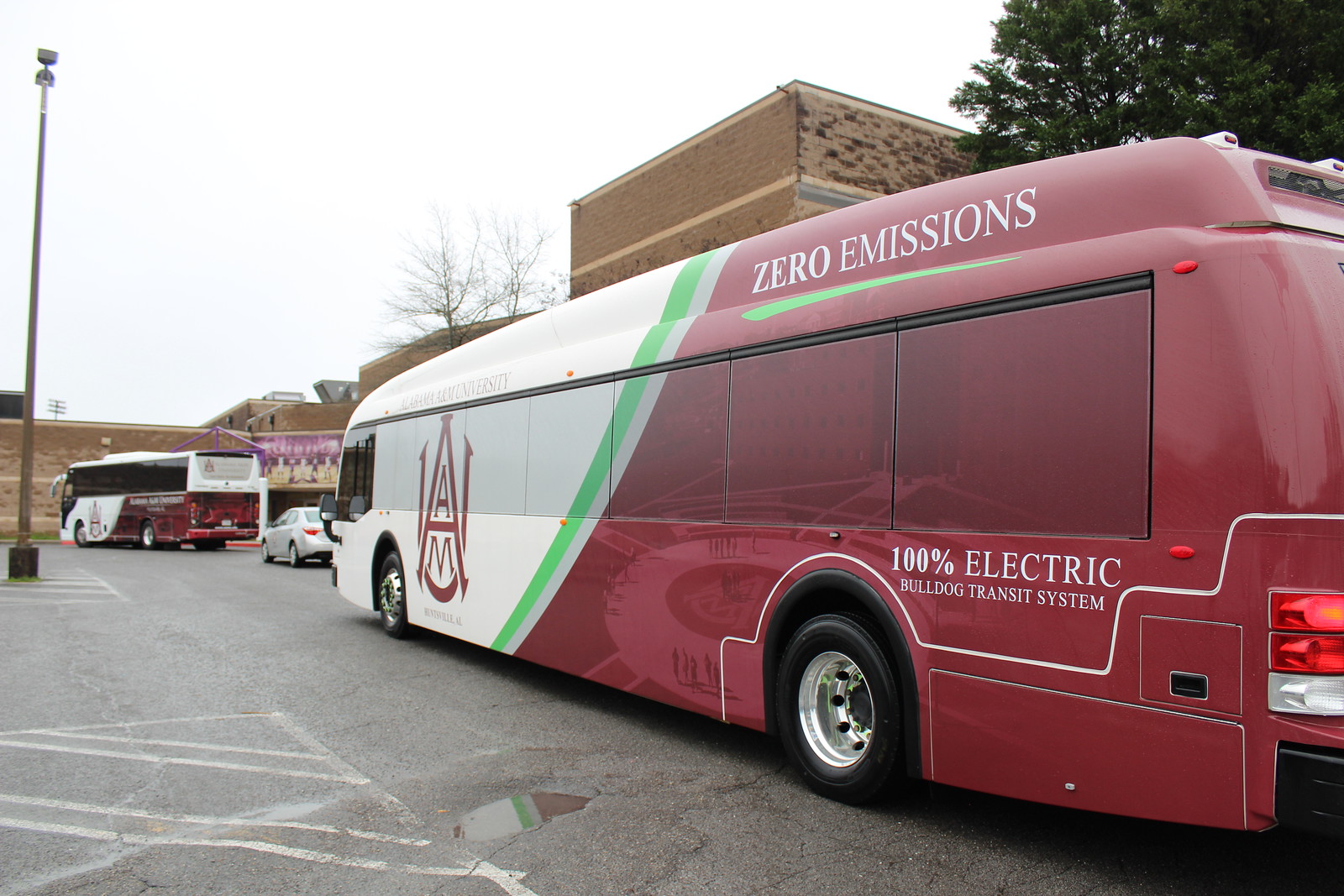 March 05, 2020
It's Electric!
Alabama A&M University has been a major player in ensuring smart and sustainable green mobility. Last November, the University introduced two new, state-of-the-art electric buses—the first in Alabama.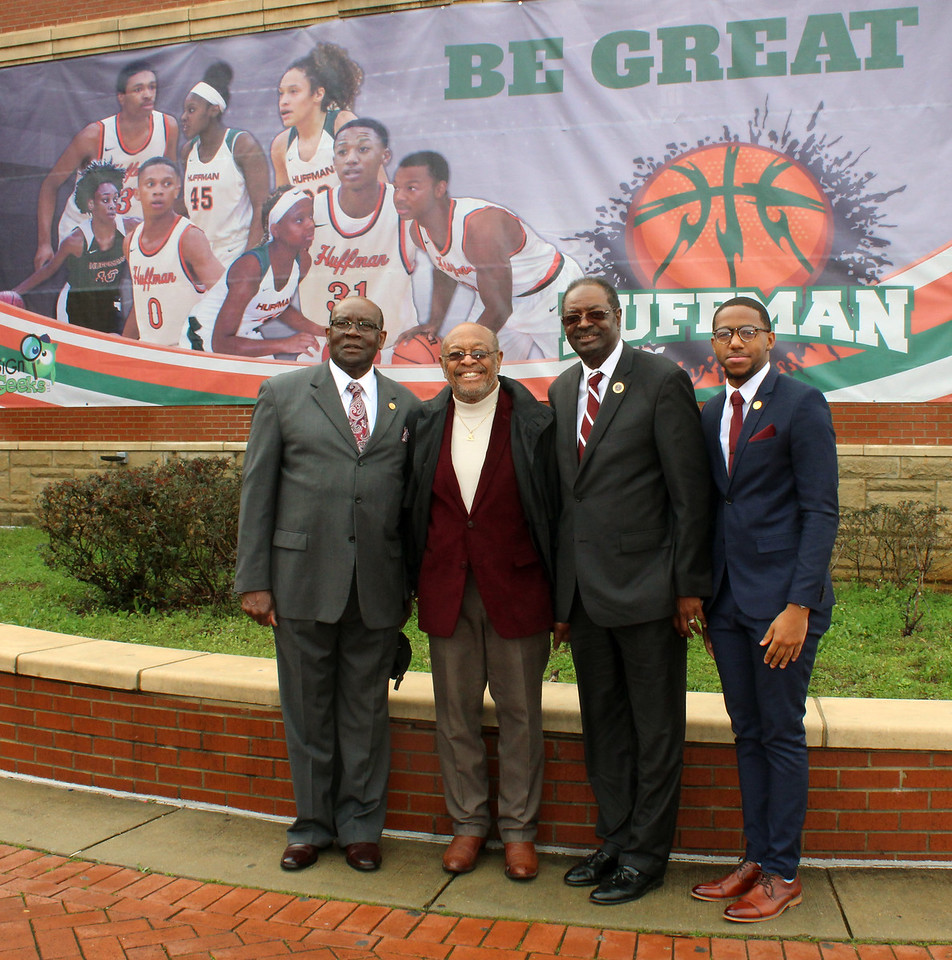 On Thursday, March 5, AAMU Bulldog Transit System Director Marshall Chimwedzi was on hand to share information on the importance of clean, sustainable energy and demonstrate the many features of its "AAMU 1" bus at high schools in the Birmingham area. Stops included Minor High School and George Washington Carver High School.
Chimwedzi has led the University's endeavor to achieve clean energy and zero emissions, a push which will result in a fleet of six electric buses within a year. These buses will replace the school's aging diesel fleet.
The visit of AAMU 1 coincided with the A&M's annual statewide scholarship recognition tour.
Caption 1: AAMU 1, the first electric bus in the state, makes it way to Minor High School in the Birmingham suburb of Adamsville.
Caption 2: Trustees participate in the scholarship tour during the buses stop in Birmingham. Pictured (l-r) are President Andrew Hugine, Jr., and Trustees Jerome B. Williams, John Hackett, Jr., and Jacobi Gray (SGA president).