COBPA Co-Hosts International Webinar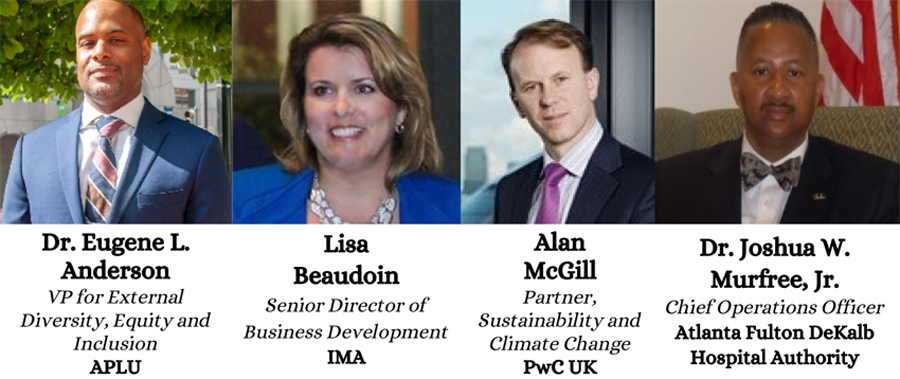 January 28, 2021
Sustainable Growth after COVID-19
Alabama A&M University's College of Business and Public Affairs (COBPA) International Program Office and Brunel Business School, Brunel University London, UK, will jointly host an international webinar on sustainable growth after COVID-19 on Thursday, January 28, at 10 a.m.
"Post-COVID-19 Sustainable Growth Model: Experts' View from USA and UK" is the topic of a free international webinar that will allow participants to gain unique perspectives from two continents.
The socio-economic challenges created by COVID-19 are not new. In this webinar, participants will learn from experienced market leaders about the skills current and future business professionals need for economic growth. Presenters will also examine how global businesses can generate social impact by addressing the global sustainability agenda.
Moderated by Dr. Michael Orok, interim chair of the Department of Social Sciences at AAMU, webinar will feature such presenters as Dr. Eugene L. Anderson, vice president for external diversity, equity and inclusion, Association of Public and Land-grant Universities; Lisa Beaudoin, senior director of business development, Institute of Management Accountants; Alan McGill, partner, sustainability and climate change, PricewaterhouseCoopers UK; and Dr. Joshua W. Murfree, Jr., chief operations officer, Atlanta Fulton DeKalb Hospital Authority. Dr. Monomita (Mono) Nandy of Brunel University London and Dr. Xia (Amy) Zhang of AAMU are co-hosts.
The Zoom link for the webinar is https://aamu.zoom.us/u/abz8Z3E44t or Webinar ID 961 2506 2460. Participation certificates will be provided upon request. For additional information, contact Dr. Xia (Amy) Zhang, assistant professor of accounting and international program coordinator, COBPA, at xia.zhang@aamu.edu, (256) 372-4786.