NCNW Votes Alum as Board Chair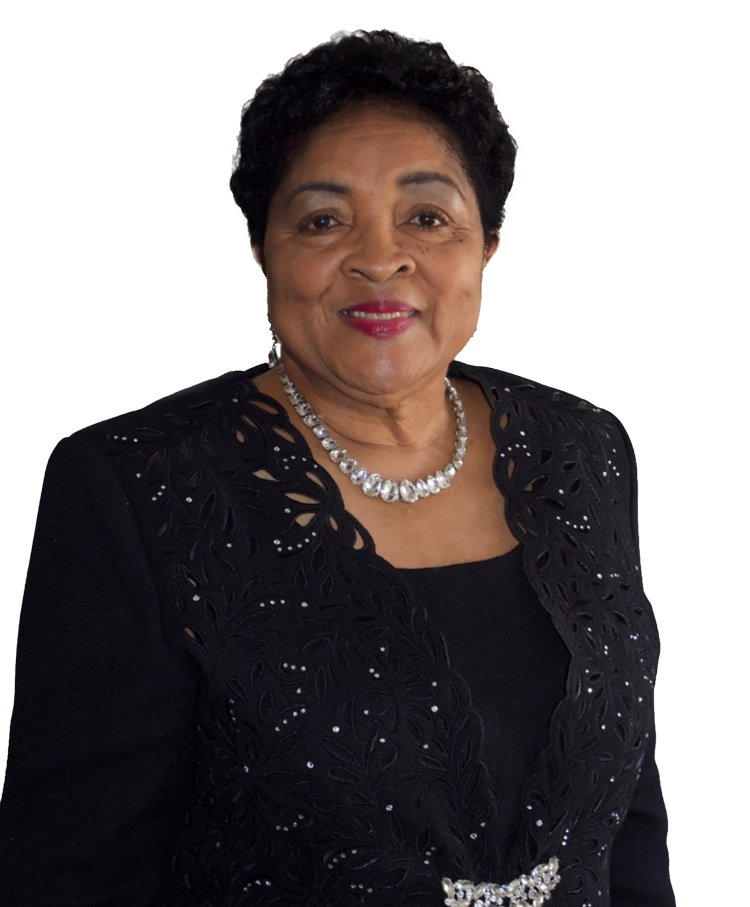 January 09, 2023
NCNW Votes Alum as Board Chair
The National Council of Negro Women, Inc. (NCNW) has announced that prolific educator, community organizer, and civil rights advocate Dr. A. Lois Keith has been elected to serve as NCNW's Chair of the Board.
Keith was elected during the organization's recent 60th National Convention in Washington, D.C. She will steer the organization's vision into 2023 and beyond. Moreover, Dr. Keith will use her years of experience in leadership, advocacy, and education to guide the NCNW and ensure that the organization's goals of promoting social justice, STEAM education, entrepreneurship, and health equity are further realized in the upcoming years.
Dr. Keith, a Legacy Life Member and Bethune Achiever, is actively involved in NCNW and has dedicated much of her life to its mission and its purpose. In 2016, at the NCNW's 57th National Convention, she was honored to serve as co-chair of the event, and she was elected to the position of National Vice President. She has served as the National Membership Chair at the pleasure of both Presidents Dr. Dorothy I. Height and Ms. Ingrid Saunders Jones.
In 2022, she was appointed to serve again as Vice President. Keith also was a member of the NCNW Transition Team and was a co-chair of the 60th Biennial National Convention. In addition, Dr. Keith has served as Executive Member-at-Large, member of the National Nominating Committee, member of the National Re-certification Committee, and National Assistant Secretary. Currently, she serves as co-chair of Membership and is a member of the President's Circle.
In her local DeKalb Section, she serves as Chair of the Leadership Committee. She has served as the President, 1st Vice President, 2nd Vice President, Secretary, Assistant Secretary of the DeKalb Section and she is a charter member of the DeKalb Pacesetters Life Guild.
"I've known Dr. Lois Keith professionally and personally for many years." said Past National President/Chair Ingrid Saunders Jones. "Her work with and for NCNW has been a blessing to our beloved organization. Dr. Keith successfully answered the call to reimagine the NCNW membership process, and she and Diane Larché joined together to carry that work to another level – including a focus on intergenerational outreach. Dr. Keith is the right person for this time, and I thank her for all she has done and has yet to do for NCNW."
Past President and Chair Dr. Johnnetta Betsch Cole said: "As the Chair of the Board of Directors of our beloved organization, Dr. Lois Keith will continue to be an exceptional NCNW leader. Over the course of her many years of service in NCNW, she has been known for solving problems and developing solutions collaboratively. She motivates others while always remaining humble about her own successes. Dr. Keith embraces the power of intergenerational efforts, and she has impeccable integrity. As Dr. Keith carries out her role as the Chair of NCNW's Board, we can expect our organization to continue to move mightily onward. And it will!."
Dr. Keith will succeed NCNW's 8th National President and Chair Dr. Thelma T. Daley, who led NCNW's first hybrid convention in 2022. Daley will be remembered as an effective Chair and President of NCNW who led the Trees of Hope project resulting in the planting of 100,000 trees in Senegal, Haiti, and Mali. The historic Dorothy Irene Height Building, NCNW's national headquarters at 633 Pennsylvania Avenue, was listed on the National Registry of Historic places during her tenure.
In addition to her service at NCNW, Dr. Keith is also a champion for equitable education. She is a graduate of Alabama A&M University where she received a Bachelor of Science Degree in Secondary Education with a major in Mathematics and a minor in General Science. She received her Master's in Middle School Education from Georgia State University and she also studied at Mercer University. She had a stellar teaching career with the Henry County School System for 30 years, in addition to serving as the Math Department Chair and Beta Club Sponsor. Her many accolades include Teacher of the Year 1991-92 and 2000-2001, nomination to Who's Who Among America's Teachers, and the Principal's Award 1995-1996.
Over the course of her expansive work in community service and education, Dr. Keith has received several awards and accolades including a proclamation from the State of Georgia for her service to NCNW and the community. In 2014, she was honored to have been the keynote speaker at the dedication and ribbon cutting ceremony at the new and first public Dorothy I. Height Elementary School in the state of Georgia. In late 2014, the DeKalb Section honored Dr. Keith as the first recipient of the Lois Keith Trailblazer Award for Exemplary Community Service, an award which was named in her honor. They also awarded her the Living the Legacy Award in 2014.
In 2018, Dr. Keith received a Hidden Figure Award, and she was awarded an honorary doctorate degree from American Bible University. In 2020, she received the Vanguard Award of Excellence in Leadership from the National Women of Achievement, Inc., and on July 22, 2021, she received a Lifetime Achievement Award from the Real Women Atlanta Magazine.
Dr. Keith is a member of the Georgia and Henry County Retired Educators Association, where she served as President. She is a chartered member of the East Metro Orchids, where she served as the chartering secretary and is currently serving as 2nd Vice President. She is chaplain of Xi Beta Omega Chapter of Alpha Kappa Alpha Sorority, Inc. Dr. Keith is an active member of the Move of God Church in Atlanta, Georgia. She is a chartered member of the NewRock Chapter of Top Ladies of Distinction, where she served as the chartering secretary, and she served as the Area IV NCNW Chair.
Dr. Keith and her late husband, Lonnie, were married for 49 years. "My husband supported me in every way possible, and he was my greatest cheerleader. He would be so proud of me". They have one son, Darius.
###