AAMU Announces Executive Director of University Events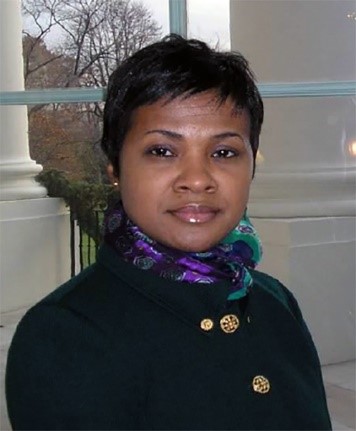 February 20, 2023
... Strategic Leadership, Vision and Innovative Approaches ...
Huntsville, Ala. ---- Alabama A&M University has announced the selection of Daryka Reeves as Executive Director of University Events.
In this new position, Reeves will manage the development, negotiation and execution of a core portfolio of recurring institutional events and concepts as designated by the Office of the President and the Office of Marketing, Communications and Advancement. These events include, but are not limited to, the Magic City Classic, commencements, Homecoming, fundraising galas, dignitary and campus VIP visits.
"We are thrilled to have an individual with large scale event planning experience to take the helm of our first-ever Office of University Events to develop our event systems and protocols," said Jamal Ali, vice president for marketing, communication and advancement. "Reeves' arrival is timely as we introduce our new Event Center to the community. We look forward to her strategic leadership, vision and innovative approaches to our university events."
Drawing from her years as a Certified Meeting Professional (CMP), Reeves has executed revenue-generating activities from conception to conclusion, including developing frameworks for standard operating procedures, contract negotiations, vendor management, event logistics, and targeted event communication strategies. With over 15 years of experience, Reeves has successfully executed city-wide events in the nation's largest venues, including the Jacob Javits Convention Center, the Orange County Convention Center and the San Diego Convention Center. Throughout her career, she has managed conferences and special events with attendees ranging from 20,000-50,000. Moreover, she has orchestrated logistics for invitation-only events at the residences of Ambassadors and five-star luxury hotels and resorts. These experiences further demonstrate her expertise in organizational management, C-level management, international protocol and customer service.
Reeves has held event industry positions including serving as the Vice President of Conferences for the National Urban League, Associate Vice President of Marketing, Communications and Special Events for Stillman College, National Director of Conferences & Conventions for the Church of God in Christ, Inc. and Director of Meetings & Special Events for the National Retail Federation.
Dzidra Junior, president the National Coalition of Black Meeting Professionals said "Daryka's ability to understand and organize events and activities is great. To be the first in this role at AAMU allows her to develop the blueprint for event operations within our event industry standards. As one of our former National Board Members, she will be a great asset to AAMU."
The Louisiana native and member of Alpha Kappa Alpha Sorority, Inc., holds a bachelor's degree in journalism from Southern University A&M College and a master's degree in communications from Howard University. She is currently a doctoral candidate in higher education administration at the University of Alabama.
###