AAMU Math Instructor Crowned Ms. Alabama in Prime Pageant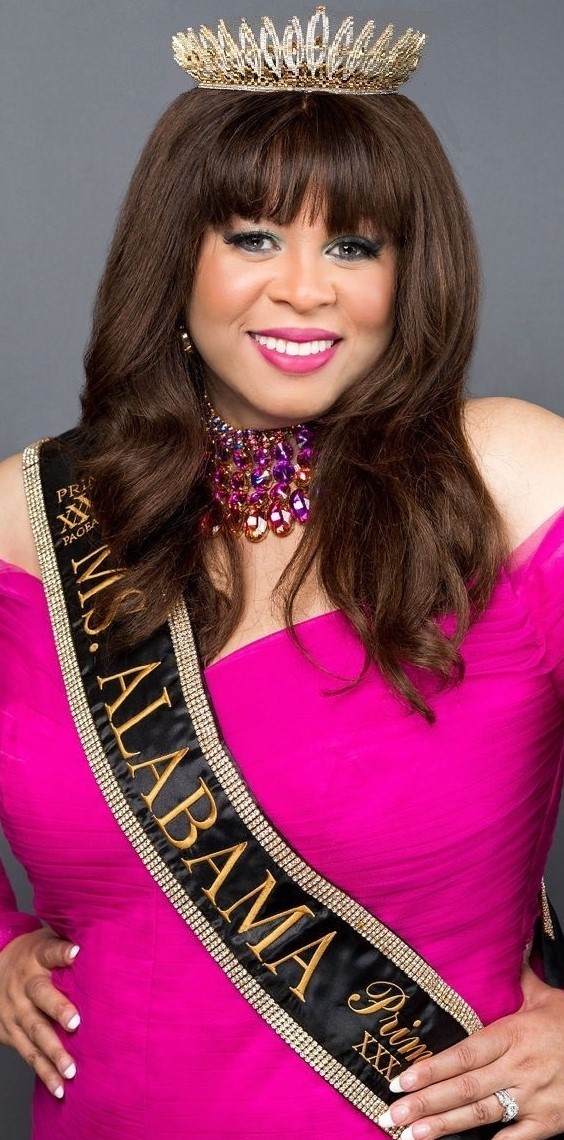 April 25, 2023
Competing for National Title in September
Alabama A&M University math instructor Charly Woodruff was crowned Ms. Alabama 2023 in the Prime Pageants Organization on April 4, 2023.
The national state crowning ceremony took place at the West Charleston Auditorium in Las Vegas, Nev. Woodruff will represent Alabama in the national Prime Pageants Competition at Walt Disney World in Orlando, Fla., which is slated for September 14-18, 2023, when she will compete for the title of MS. USA PRIME with contestants from other U.S. states and the District of Columbia.
Originally from Birmingham, Ala., Woodruff is a graduate of A.H. Parker High School. She received her B.S. degree in mathematics from Tuskegee University, an M.S. degree in applied mathematics from Auburn University, and completed Ph.D. coursework in higher education at Morgan State University.
She also lived in Talladega County, Ala.; Titusville, Fla., while working at the NASA Kennedy Space Center; and Baltimore, Md., which she affectionately calls her "home away from home." Woodruff's volunteer projects focus on youth, education, animals and the environment, to name a few.
"Charly's supportive and affectionate nature is what the world needs more than ever, and we know she will bring a deep richness and authenticity to the Prime Queen group, as well", said Kristen Ayers, Prime Queen director of the Prime Pageants system.
Additionally, Woodruffy wants to increase awareness of the needs of our military veterans, aging population, and disabled communities. Her platform is: L.O.V.E.D. (Lionizing Our Veterans, Elderly, and Disabled). For further information and/or to schedule an appearance, contact msalabamaprime2023@gmail.com; @charlywoodruff_ms.al.prime2023; @iamcharlywoodruff; and primepageants@gmail.com.
###