Standing Tall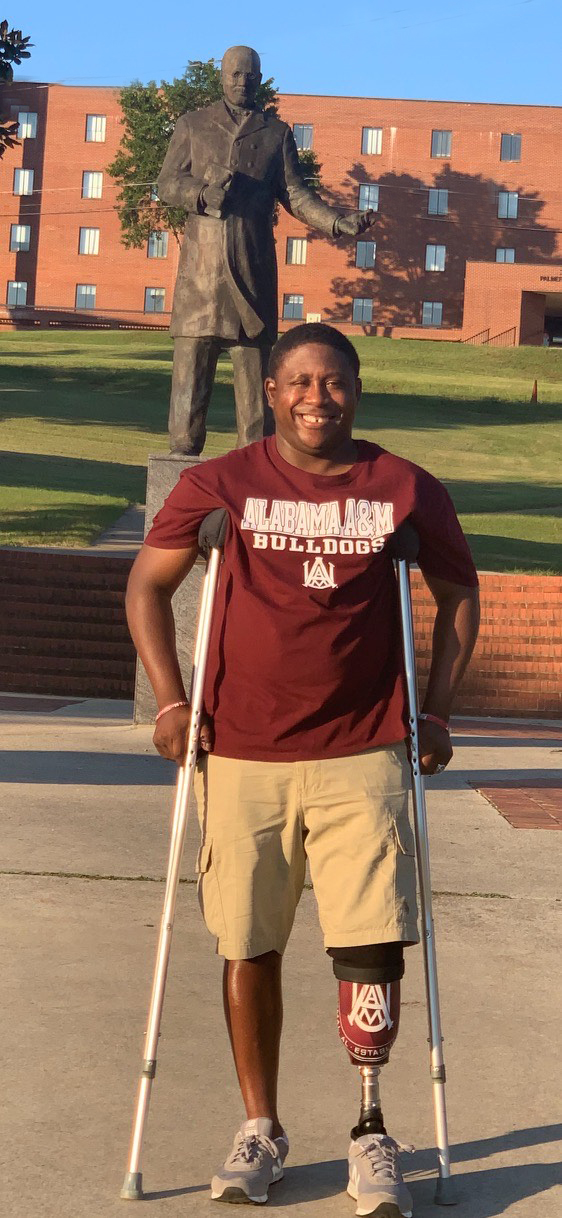 September 08, 2021
AAMU Alum Celebrates Walking Again
"I didn't know what happened, I just woke up in a hospital."
In 2017, Alabama A&M University alumnus Justin Vickerstaff had a seizure while he was sleeping. He learned his brother Terrance, also a proud AAMU alum, had found him unconscious on the floor in the home they share in Harvest, Ala.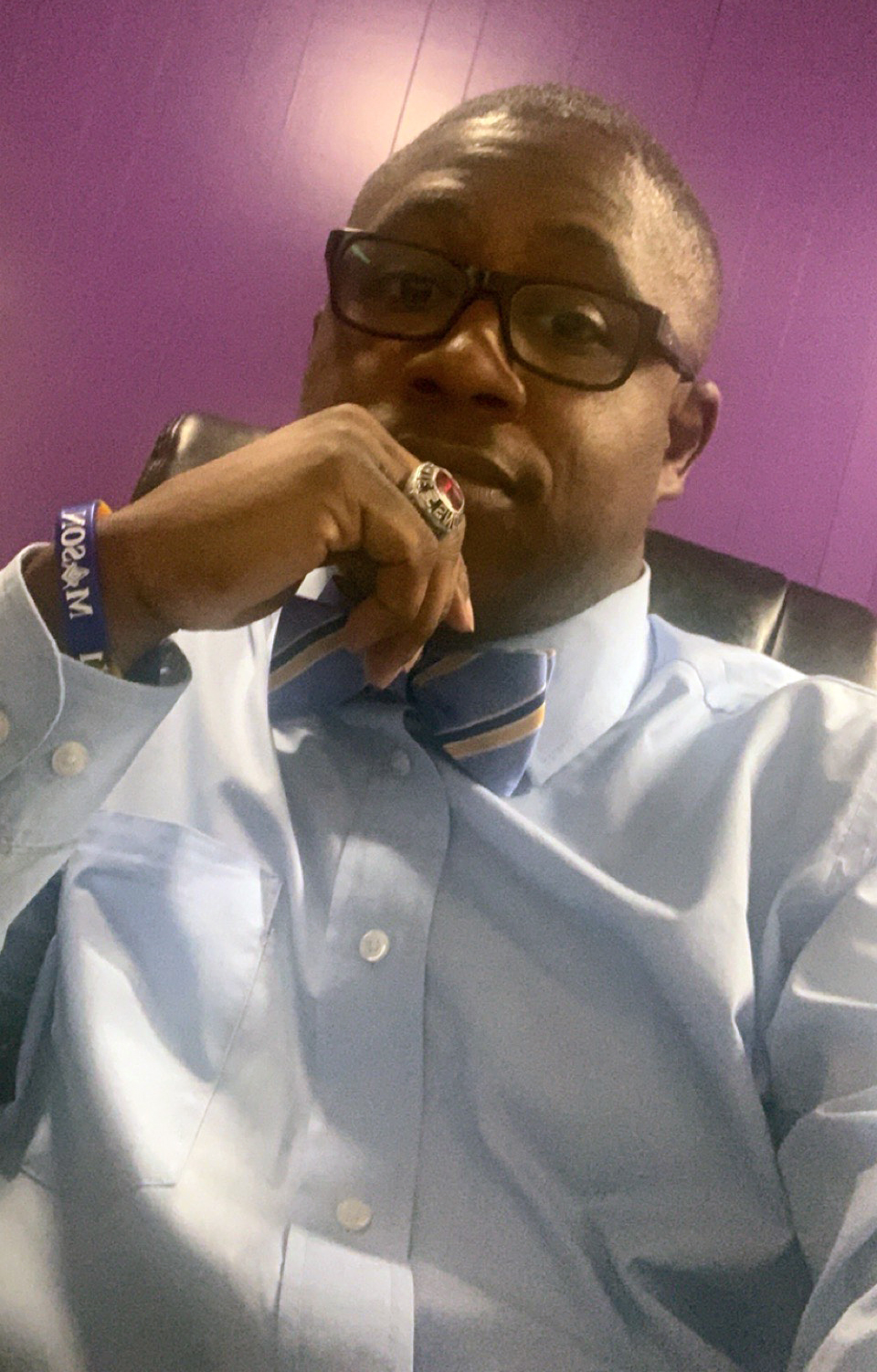 "Apparently, the way I landed on the floor caused a loss of circulation in my leg," said Justin. "Before I knew it, I was on dialysis from kidney failure and doctors told me my leg would have to be amputated. After multiple surgeries, months in the hospital and just putting it off, God told me to get it done. My leg was removed on June 4, 2021. I've gone through a lot. The last time I walked on my own was November 25, 2017. That's why I'm celebrating."
"Justin made quite the impression on our Huntsville staff," commented Jenn Arnold, executive patient care coordinator at Fourroux Prosthetics. "He was extremely excited and motivated to return to walking independently. Within minutes of talking with Justin, you could tell he is a well-educated and passionate

person that deeply cares for his family and friends…and obviously Alabama A&M."
Fourroux Prosthetics is a nationally recognized accredited prosthetic facility that provides care to all levels of amputees nationwide.
Justin earned his degree in liberal arts at AAMU in 2012, and his master's in family and consumer sciences in 2015. He is a part-time recreational aid for the City of Harvest, working with athletics, teams and sponsors. He's also a financial associate with Restoration Financial Services, LLC., a notary public, and a devoted member of Lakeside United Methodist Church in Huntsville.
"Part of Fourroux's prosthetic care approach is to customize each prosthetic device specific to each patient, so we create a prosthesis that replicates the exact shape of the patient's limb for comfort, function, and to match their desired activity level," says Arnold. "Some amputees also want to showcase a certain style. In this case, Justin, an extremely proud graduate of Alabama A&M, wanted to showcase that on his prosthesis. We think it looks great!"
"I just began physical therapy," said Justin. "God has directed me through this journey, and I'm just ready to walk that long road."
by Debra Daniel