Administrator Named Interim Special Assistant and Advisor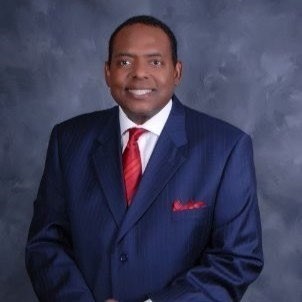 July 28, 2022
Administrator Named Interim Special Assistant and Advisor
Alabama A&M University (AAMU) announced July 28 the appointment of A. Jackie Robinson, III as Interim Special Assistant to the President for Strategic Planning and Initiatives.
In this role, Robinson will provide executive leadership and counsel for special projects critical to the success of AAMU. The position works in close partnership with the President to develop and implement a transformative vision and agenda for the university, as well as to collaborate regularly with the leadership team. Additional responsibilities include acting as the executive liaison to the Board of Trustees of AAMU. This position reports directly to the President.
Robinson has over 35 years of executive, business leadership, advisory, and strategic planning and execution experience in corporate, municipal, and board environments. He most recently served as the Chief Operating Officer, Deputy for the City of Atlanta in Mayor Keisha Lance Bottoms' administration, where he managed and provided thought leadership to Aviation, Transportation, Watershed Management, Public Works, and ATL Department of Customer Service. His management portfolio included 2,700 people in the five (5) departments while managing half of the City's $2 billion budget.
Robinson also served as chairman/president, Board of Directors, of the state's largest water utility. He was appointed, then elected to direct and lead the $200 million organization with 650+ employees. He led initiatives focused on operational excellence in financial management, professional services, major expense reductions, new revenue generation, and numerous multi-million-dollar capital improvement projects.
Mr. Robinson is also a retired sales executive of the IBM Corporation, where he spent 32 years in marketing, consulting, technical, and sales leadership roles. He retired as the national sales manager for the retail, travel, and transportation sectors, leading the sales and delivery of the cloud, analytics, mobile, social, and security products and services. Major clients included Delta Airlines, UPS, The Gap, Macy's, Safeway, Walgreens, Sears, and Target. He also served for seven years as the National Consulting Client Executive for Saks Fifth Avenue and affiliated businesses in the US., Canada, Mexico and Dubai. Increased clients spend over 500% to over $80 million annually.
Lastly, Robinson is also founder and managing director of Executive Business Solutions, LLC, an Operational Excellence Consultancy.
A graduate of the University of Alabama, Robinson received his Bachelor of Science degree in marketing, and an MBA in management from Samford University. He also has completed advanced executive studies at Columbia University, Harvard, and has a certification in Negotiations and Complex Deal Making from the Wharton School of Business, University of Pennsylvania. Robinson is an Eta Chi initiate and life member of Kappa Alpha Psi Fraternity, Inc.
Robinson is the proud father of three children, Alexis, Andrew, and Lauren Alana. His father, mother, and sister are graduates of AAMU. "AAMU has been such an integral part of my family's success. Therefore, I've been looking forward to serving AAMU all my life. It's SHOWTIME! Let's Go, Bulldogs!!!"