CDW, TMCF Announces Legacy Excellence Program for AAMU Students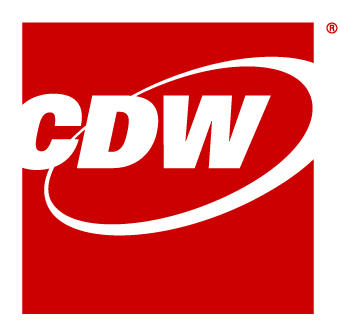 February 18, 2022
Fellowship and IT Infrastructure Support
Partners with Thurgood Marshall College Fund and four premier HBCUs to help foster digital equity and create a pathway for diverse students towards careers and leadership in the technology industry
CDW, a leading multi-brand provider of information technology solutions to business, government, education, and healthcare customers in the United States, the United Kingdom, and Canada, has announced the CDW Legacy Excellence Program™ (CDW LEP), a new partnership with the Thurgood Marshall College Fund (TMCF) and four premier Historically Black Colleges and Universities (HBCUs), including Alabama A&M University, Florida A&M University, North Carolina A&T State University and Southern University and A&M College.
Along with investment and participation from CDW partners including Lenovo, CDW's Legacy Excellence Program is designed to deliver support in four key areas, including technology investments in the form of infrastructure and programmatic solutions for the four participating HBCUs, a fellowship opportunity for students attending the four institutions, a scholarship program for full-time students attending any publicly funded HBCU and the formation of an HBCU-dedicated vertical team at CDW to support the unique needs of all HBCUs.
"Our technology curricula is a source of pride for us, but we are admittedly challenged by the incessant pace of change and requirements from our limited pool of STEM resources," stated Dr. Daniel K. Wims, the new president of Alabama A&M University, located in the high-tech city of Huntsville, Alabama. "Nonetheless, committed faculty, staff and administrators are always looking for new ways to keep our offerings relevant and to ensure our infrastructure remains top-notch. Thus, the phenomenal support of CDW and the Thurgood Marshall College Fund will greatly enhance the career-readiness of our graduates."
The CDW Legacy Excellence Program is also intended to help create sustainable IT infrastructures, support HBCU student educational expenses and technology needs and create a pathway towards leadership for diverse students. The program's fellowship component will provide 16 students from the four participating HBCUs with financial assistance in the form of a paid tuition scholarship, a housing and textbook stipend, paid 10-week summer internships including housing and transportation to Chicago, prior to the students' junior and senior years, leadership empowerment development courses and an opportunity to interview for full-time employment with CDW upon completion of the program.
"CDW is excited to continue leveraging and elevating our partnerships to make an even bigger collective impact in the communities where we work and live," said Aletha C. Noonan, senior vice president, product & partner management, CDW. "Through this program, we look forward to developing long-standing partnerships with HBCUs to help them ensure student success through technology and by creating a pathway for career and leadership opportunities for a diverse workforce."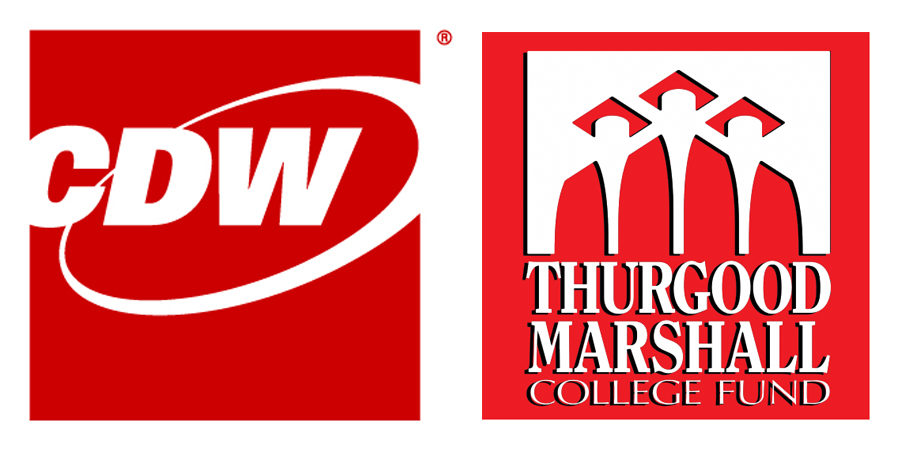 TMCF has a history of success supporting nearly 300,000 students that attend HBCUs and PBIs and creating pathways to economic mobility through degree attainment and lucrative careers. Since its founding in 1987, TMCF has awarded over $300 million in scholarships for students and boasts a 97% graduation rate for students in its programs.
"The funding from this donation will provide more talented minority students with a clear pathway from college to career," said Dr. Eric D. Hart, chief programs officer of the Thurgood Marshall College Fund. "We applaud CDW for this initiative."
TMCF will assist with the fellowship selection and evaluation process as well as scholarship management. Full-time students from the program's four participating HBCUs interested in applying for consideration or learning more about the program requirements including eligibility criteria, can do so here. Fellowship applications will be accepted February 14, 2022, through March 14, 2022.
Students from any publicly funded HBCU can apply for consideration for the program's scholarship component, which will grant an additional 20 students with a $5,000 scholarship, a priority interview for a CDW internship as well as other benefits. Scholarship applications will be accepted beginning in late February 2022.
To learn more about the CDW Legacy Excellence Program, please visit CDW.com/legacyexcellenceprogram. For more information about CDW career opportunities including internships for students and recent graduates, please visit CDW.com/careers.
About CDW: CDW Corporation (Nasdaq: CDW) is a leading multi-brand provider of information technology solutions to business, government, education and healthcare customers in the United States, the United Kingdom and Canada. A Fortune 500 company and member of the S&P 500 Index, CDW was founded in 1984 and employs approximately 13,900 coworkers. For the year ended December 31, 2021, CDW generated Net sales of approximately $21 billion. For more information about CDW, please visit www.CDW.com.
About TMCF: Established in 1987, the Thurgood Marshall College Fund (TMCF) is the nation's largest organization exclusively representing the Black College Community. TMCF member-schools include the publicly-supported Historically Black Colleges and Universities and Predominantly Black Institutions, enrolling nearly 80% of all students attending black colleges and universities. Through scholarships, capacity building and research initiatives, innovative programs, and strategic partnerships, TMCF is a vital resource in the K-12 and higher education space. The organization is also the source of top employers seeking top talent for competitive internships and good jobs. TMCF is a 501(c)(3) tax-exempt, charitable organization. For more information about TMCF, visit: www.tmcf.org.
__________________
About the Fellowship for Bulldogs: BULLDOG FELLOWSHIPS