AAMU Prez Visits Polaris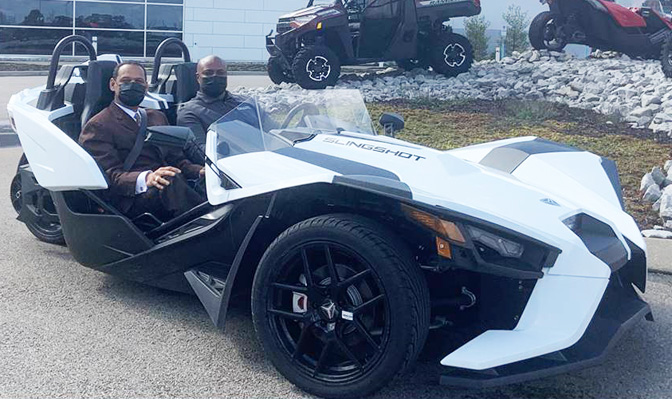 April 08, 2022
Alum Gives President Grand Tour
Following what President Daniel K. Wims referred to as an "outstanding" visit, Alabama A&M University could be one step closer to forming a mutually beneficial partnership with Polaris.
Polaris aims to fuel the passion of riders, workers and outdoors enthusiasts around the world by delivering innovative, high-quality vehicles, products, services and experiences that enrich their lives.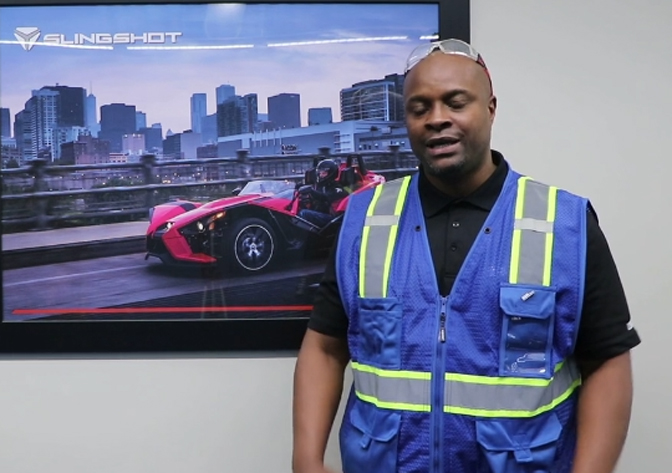 Wims' visit was coordinated by AAMU 2000 alumnus McKinley James (r), plant director for the Huntsville-based Polaris Industries.
"I am truly excited about the partnership and look forward to great things to come," commented James on the Wims visit, adding that he is looking forward to another visit with the president on the AAMU campus.
Caption: (l-r) Wims and James in a three-wheel, on-road Slingshot.