Forestry Alum Next TikTok Sensation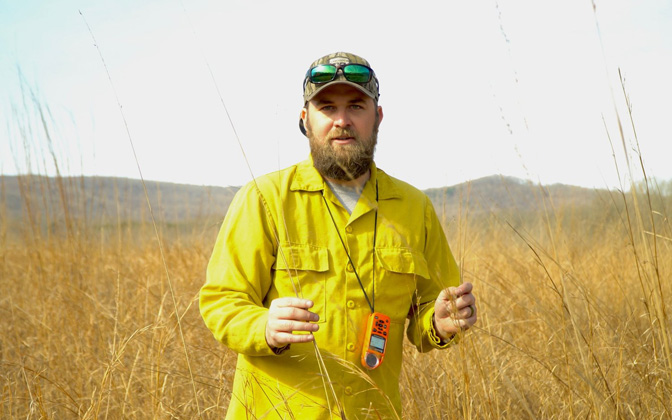 August 01, 2022
"Refreshing Wholesomeness"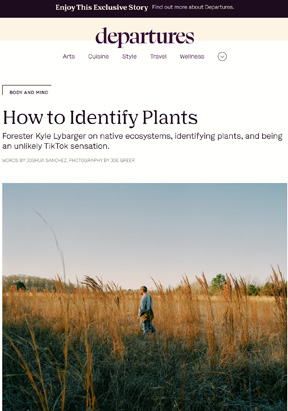 Kyle Lybarger has a passion for forest and grassland ecosystems that is gaining a lot of attention. The Alabama A&M University forestry alum's love for native plants and landscapes has captured the attention of Departures, an American Express-affiliated digital magazine with over 1 million readers.
In "How to Identify Plants," writer-photographer Joshua Sanchez describes Lybarger's "refreshing wholesomeness" as the characteristic that made the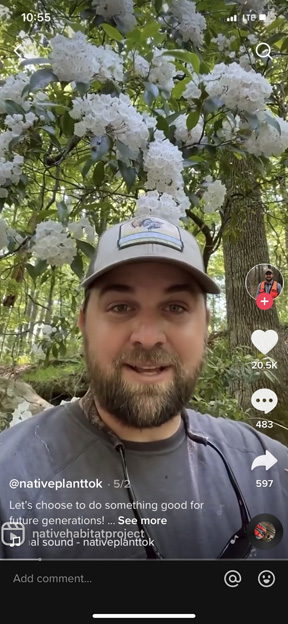 forester stand out from the fierce TikTok competition. Although Lybarger has quite a noble mission—using native plants to conserve ecosystems—the 2017 forestry alum's draw on TikTok audiences has expanded to a quarter-million followers (269,000 and 4.2M likes, to be exact).
Another labor of love is Lybarger's communication through social media. After college, the Morgan County native developed an interest in the overlooked grasslands of North Alabama that stirred him toward educating through social media platforms and eventually to starting the Native Habitat Project.
"I had him as a senior, and he was an excellent student in classes," commented Dr. Troy Bowman, assistant professor of forest economics and policy at AAMU. "He was a great competitor for us during the Southern Forestry Conclave. He also took home second place in log birling (logrolling) in 2017."
- Jerome Saintjones