AAMU Freshman Convocation Scheduled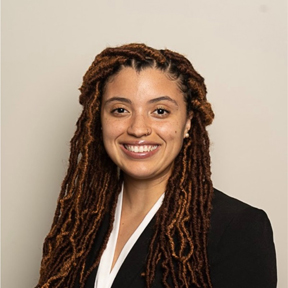 August 10, 2022
Attorney, Alum to Speak to Class of 2026
The
2022 Freshman Convocation and Torch Lighting Ceremony
will be held on
Monday, August 15, at 10 a.m., in the T. M. Elmore Building
.
This event serves as the University's formal welcome to the Class of 2026!
All freshmen are required to attend and must be seated by 9:45 a.m. University Faculty are also requested to be present, in full academic regalia, no later than 9:45 a.m. to begin the formal processional at 9:57 a.m. The Keynote Address will be provided by Attorney Ciera Berkemeyer, Honors Class of 2018.
Attorney Ciera Berkemeyer was born and raised in North Las Vegas, Nevada. She received the J.D. and LL.M. in business transactions from the University of Alabama School of Law in 2021, and successfully passed the state bar examination in the same year. Berkemeyer is an associate at Kudulis, Reisinger & Price, where she assists clients in a wide array of contractual, account, and lending related matters.
While in law school, she served as articles editor for the Journal of the Legal Profession and published a piece on "New Growth: Afro-Textured Hair, Mental Health, and the Professional Workplace." Berkemeyer also served as parliamentarian and historian for the Black Law Students Association and participated in the Thurgood Marshall Moot Court Competition. Her work experience includes interning for the Office of the Attorney General of Nevada, Legal Services Alabama, and the NAACP Legal Defense Fund.
She graduated summa cum laude from Alabama A&M University in 2018 with a Bachelor of Arts in political science. In undergraduate, she was a four-year member of the Lady Bulldogs softball team, an active scholar in the University's Honors Program, and was selected as a Fulbright Short Term Participant in Tanzania. Berkemeyer recently relocated to Huntsville, Ala., and is engaged to Edward Simpson.
###