Wims Making Inroads - Setting up Connections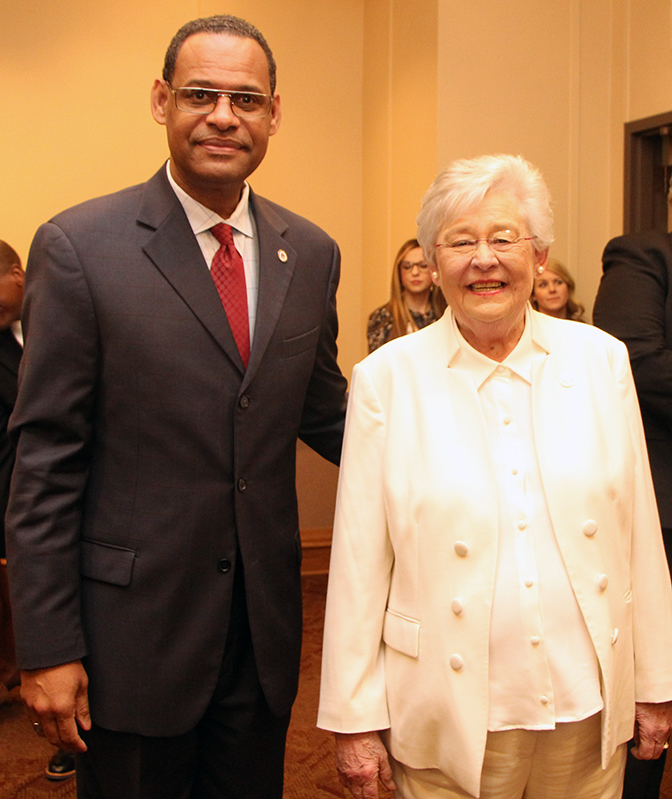 June 22, 2022
Gaining Support for Key Initiatives
Since the start of his term January 1, Alabama A&M University President Daniel K. Wims has sought to connect the University with the key influencers and other resources needed to fulfill its mission.
In addition to meeting Alabama Governor Kay Ivey during one of her trips to Huntsville, Wims has visited a growing slate of local officials and legislators at the state and federal levels to gain support for various University initiatives. AAMU's newly formed Office of Governmental Relations has been key in these efforts.
Dr. Wims also met President Joe Biden when the world's most powerful leader toured a Lockheed Martin facility in Troy, Ala., where the major defense contractor makes the innovative Javelin, a portable anti-armor weapon.
The University's more strategic focus on governmental relations is yielding dividends, and President Wims continues to secure discussions and dialogues with both state and local leaders.