Move-In 2021: AAMU Welcomes Students to Campus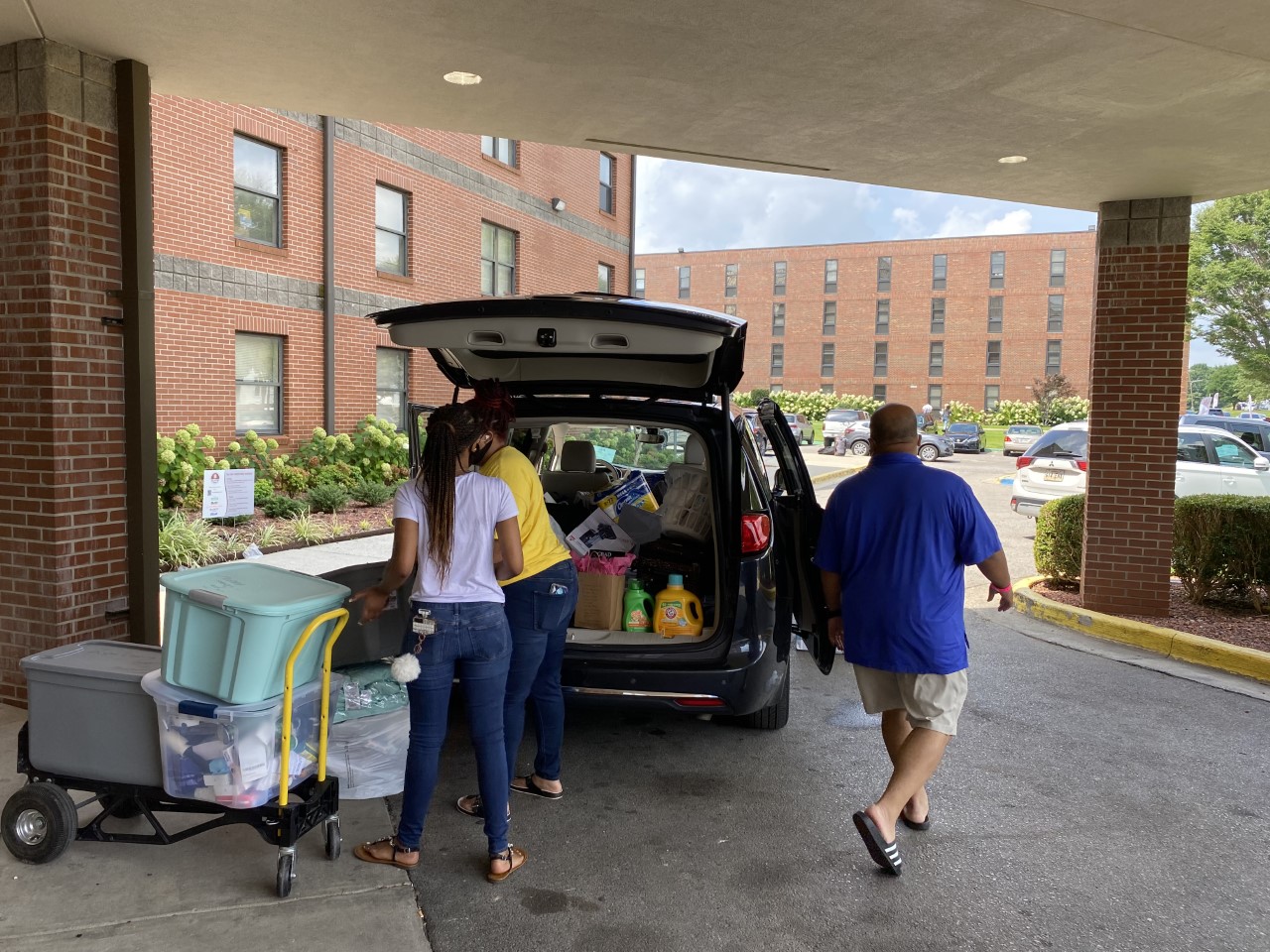 August 10, 2021
Welcome Back!
Hundreds of AAMU students and their families are making their way to campus for Move-In Day 2021. (PHOTOS)
They started arriving Sunday morning and continued through Wednesday, August 11.
Fall 2021 Move-In Day Schedule:
August 8 - New Students
August 9 - New Students
August 10 - Returning Students
August 11 - Returning/New Graduate Students
August 11 - Virtual Student Orientation and Registration (S.O.A.R)
August 16 - Virtual Freshman Convocation and Torch Lighting
August 18 - All Classes Begin
For student safety, everyone arriving on campus visited the AAMU Student Health & Wellness Center Gymnasium between 8 a.m. - 3:30 p.m. for a temperature check. Students also received a rapid COVID-19 antigen test to be cleared to move in.
Two people were allowed to help each student move in. No persons under 16 were allowed on campus, and masks are mandatory.
Returning students arrived Tuesday, with returning and new graduate students pulling in on Wednesday. Meanwhile, volunteers were on hand at concession trailers at each residence hall, providing free water, canned drinks and snacks. "Hot" is an understatement.
While a different time means a different kind of Move-In Day, AAMU is glad to see Bulldogs back on "The Hill!" For more: https://www.aamu.edu/campus-life/housing/move-in-day.html
By Debra Daniel