All in the Family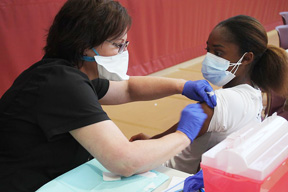 April 14, 2021
AAMU Provides Vaccinations to Community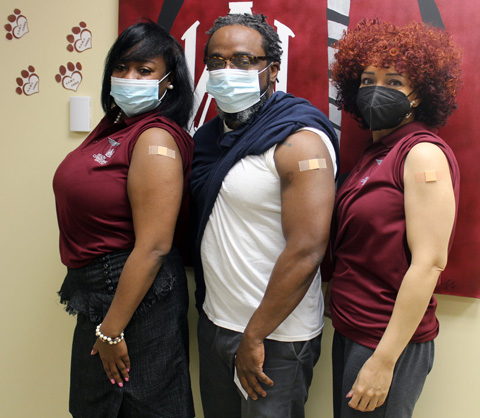 For the past few weeks, the Alabama A&M University Student Health Center has continued to administer vaccines through its clinic within the Wellness Center.
Staff members have been working diligently to supply vaccinations to University faculty, staff, residential students, and community members on an appointment-only basis. The clinic opened up to the community in mid-March.
According to Carlquista Slay, interim director of the Student Health Center, over 2,000 vaccinations had been performed by April 7, and a second shipment of the Moderna vaccine had been shipped a week prior. The community has been very receptive, said Slay. Additionally, the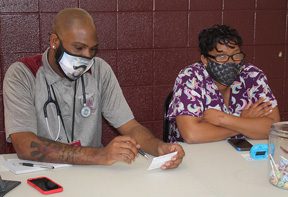 Health Clinic is still administering tests simultaneously with the vaccination schedule. Slay also noted that positive COVID-19 results are on the rise, particularly among the student population.
The Clinic received its approval to administer the vaccine in late February, and the staff were eager to start the process.
Early Tuesday, March 2, to kick off the effort, center staff Nurse Practitioner Rebecca Dickerson and Nurse Heather Flores administered the Moderna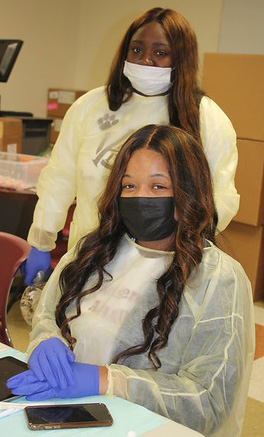 vaccine to fellow staffers Slay, interim director; Tanisha Smith; and Dr. All'wyn Graham, who each reported experiencing no immediate side effects.
The Student Health Center still reminds AAMU students, faculty, staff and surrounding community to continue to follow guidelines issued by the Alabama Department of Public Health and the Centers for Disease Control by wearing masks and social distancing at least six feet apart.
For additional information, contact AAMU Student Health and Counseling at (256) 372-5601.