Honors Program Students Take Part in Thurgood Marshall Program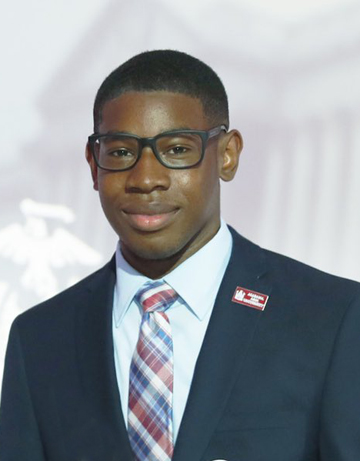 October 29, 2020
Virtual Institute Offers Priceless Opportunities
Twenty-one Alabama A&M University undergraduate and graduate students were selected to participate in the Thurgood Marshall College Fund (TMCF) 2020 Leadership Institute held October 13-17.
The national award-winning Leadership Institute (LI), normally held in Washington, D.C., was convened on a virtual platform this year. LI develops 400 students' leadership skills, creates a community of scholars, provides companies access to a talented and diverse student population, and helps students make connections that lead to careers.
For the second year in a row, Torrance Sellers, the TMCF student ambassador for AAMU, opened the conference and served as the master of ceremonies. The five-day conference selects students from the 47 publicly-supported Historically Black Colleges and Universities (HBCUs) and refines skills that allow participants to compete in a very competitive global workforce.
"The TMCF Leadership Institute has been a life-changing experience for me," commented Angel Owens, a senior marketing major. "I had the opportunity to meet top tier students from different HBCUs while learning about corporate America. I secured eight interviews with Fortune 500 companies, and I'm eagerly awaiting official full-time offers!"
The culminating activity was the recruitment fair, where Fortune 500 companies, government agencies, and graduate program representatives offered jobs, internships, and continuing education opportunities.
Attending the institute was "an absolute pleasure" for Mason Hughes, who added that he is grateful to the Honors Program for having been "blessed to have had the opportunity twice." Hughes was also featured in the Diverse Issues in Higher Education publication, co-founded by AAMU alumnus William E. Cox.
Carla Draper Holloway, assistant director of the AAMU Honors Program and TMCF campus coordinator, oversees this initiative and facilitates conference preparation. Holloway reports that the AAMU group racked up well over 100 interviews and anticipates top-notch offers.
Caption: Torrance Sellers