Founder's Day Postponed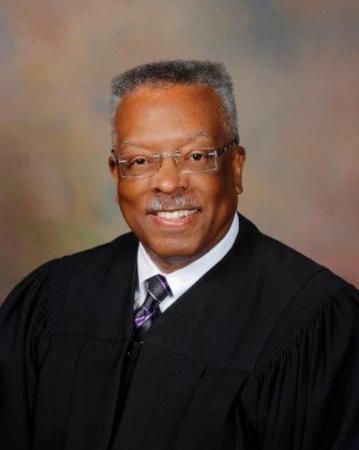 March 18, 2020
Founder's Day Convocation Postponed
Alabama A&M University has announced that the 145th Founder's Day Celebration, originally scheduled for Friday, May 1, on the AAMU campus, has been postponed until a later date.
The event was scheduled to feature The Honorable W. Troy Massey during an 11 a.m. convocation in the T. M. Elmore Building. Judge Massey is a 1966 graduate of Tuscaloosa's famed Druid High School. He is the sixth of nine children born to Isaac and Viola Massey and was the fourth in his family to attend college.
Massey enrolled at Alabama A&M College in fall 1966 with the assistance of a Basic Economic Opportunity Grant (BEOG), a precursor to the Pell Grant, together with various government and private loans. For extra money, Massey waited tables at the Carriage Inn Hotel; performed custodial work at IBM; and even worked in the college cafeteria. He played trumpet in the Maroon and White Marching Band for two years.
While matriculating at A&M, Massey excelled in the classroom. With the lone exception of the semester he pledged Kappa Alpha Psi Fraternity, Inc., in his sophomore year, Massey made the Dean's List for seven of the eight semesters he was enrolled at A&M.
He was later elected Polemarch (president) of the Gamma Phi Chapter of Kappa Alpha Psi for two years; was elected president of the junior class; and served on the Student Government Association. As part of the Intensive Summer Studies Program (ISSP), Massey was selected to study at Columbia University in New York City during the summer of 1968, and he studied at Yale University in New Haven, Conn., during the summer of 1969.
After graduation from A&M with honors in 1970, Massey spent the summer in Detroit, Mich., at Wayne State University in the Council on Legal Education Opportunities (CLEO), taking several law classes. At the conclusion of the summer, he was offered a full scholarship to Cornell University Law School in Ithaca, N.Y., without ever applying for admission.
Massey was drafted into the United States Army at the conclusion of his first year of law school and spent a year in the Republic of Vietnam.
He was honorably discharged in 1973 and for his service he was awarded several medals, including the National Defense Service Medal, the Vietnam Campaign Badge and the Bronze Star Medal. Massey returned to Cornell and graduated with the Juris Doctor degree in 1975.
During his 43-year legal career, Massey handled numerous civil rights and employment cases for the Alabama Education Association and individuals, including one suit against the then segregated Probate Court of Montgomery County, Ala., that resulted in the hiring of the first seven black full-time employees. He served as an appointed Montgomery Municipal Court Judge for 10 years and was elected as a Montgomery County District Court Judge for six years with 73 percent of the vote.
Judge Massey served two terms as a Trustee of Alabama A&M University (AAMU), including two years as chairman. He and his wife Sue are members of the Normal Legacy Society, which honors individuals who have contributed in excess of $100,000 to the University. A street on the A&M campus is named W. Troy & Sue Massey Drive. Judge Massey is a life member of the AAMU Alumni Association, and he is a member of Sigma Pi Phi Fraternity. In 2012, Judge Massey was inducted into the National Black Alumni Hall of Fame in the Government/Law Category, the only graduate of Alabama A&M to be so honored.
Judge Massey is a trustee and 35-year member of Hutchinson Missionary Baptist Church in Montgomery, Ala., and he is married to A&M graduate Sue Silmon Massey. They have four adult children and six grandchildren. Their youngest son, Ryan C. Massey, is a 2005 Alabama A&M graduate.