AAMU Alum Writes Books for Military Children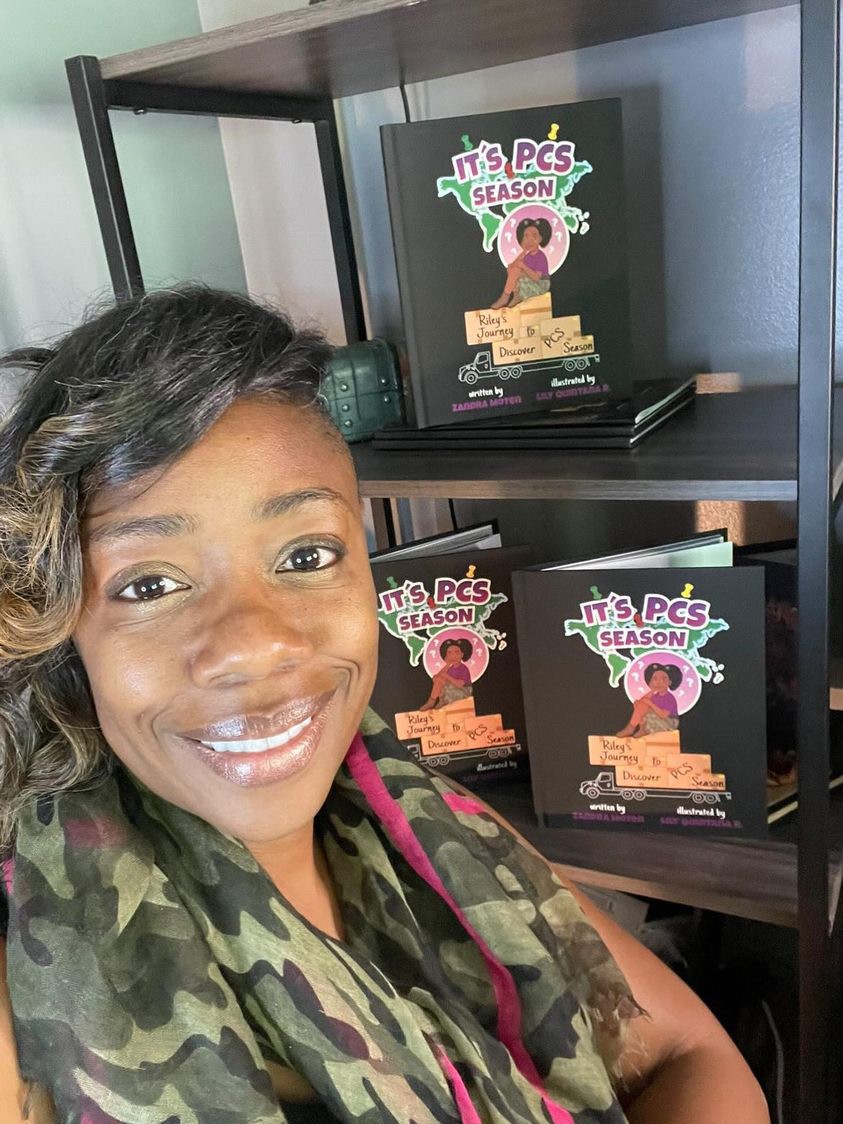 March 21, 2023
AAMU Alum Writes Books for Military Children
Alabama A&M University alum Zandra Moten is the proud author of two books about PCS, or Permanent Change of Station. For military families, PCS means packing up and moving to another military base, city, state or country for the next two to four years. Moten's' husband is in the military.
"During the COVID-19 pandemic, my husband and I were thinking about moving from Manama, Bahrain, to be closer to family in the U.S., and I could sense the anxiety that was building up with my oldest daughter. She always hated moving."
Moten says she thought about what she could do to help her daughter and other military children like her, and she started writing. "The first book, It's PCS Season, is about a little girl that has to move with the military for the first time and is on a journey to figure it out," Moten said. "The second book, It's PCS Season Again, has a wealth of knowledge about what it's like as a military child."
Moten, who earned her degree in elementary education at AAMU, a master's degree in curriculum and instruction at National Louis University, and a master's in school counseling at the University of West Alabama, is a school counselor in Clarksville, Tennessee, where her husband in stationed.
Moten's latest book, Big Dreams, was just added to the Tamron Hall Show's Let's Get Lit! book list: https://tamronhallshow.com/episodes/monday-3-20-2023/
Moten's books are available online via Amazon, Barnes & Noble, and Books-A-Million. Autographed copies are also available. For more information, visit https://itsamilitarylife.org/mother-mil-spouse-author-zandra-moten/