Honors Program Tackles Reparations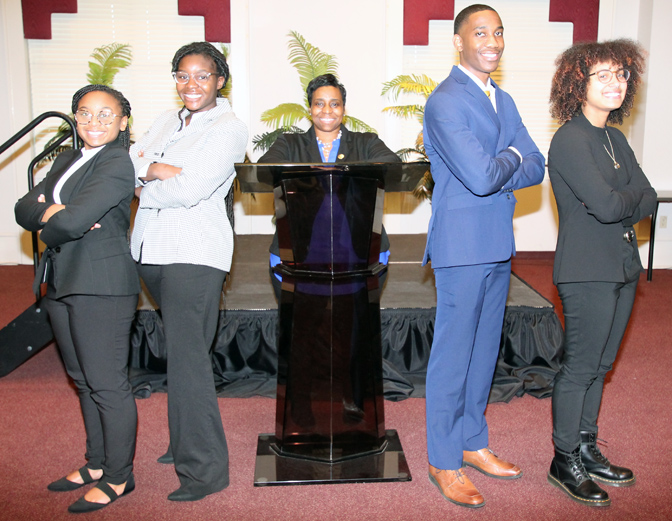 February 28, 2022
Honorable Forms of Expression
In an impressive range of artistic expression, the Alabama A&M University Honors Program presented "The Great Debate" on Sunday, February 20, in the Ernest L. Knight Reception Center. PHOTOS
In addition to a spirited debate on the subject of reparations for African Americans (Tomia Gordon and Aviana Holder vs. Christopher Craft and Na'Aliah Griffith), other afternoon delights included poetry, and other forms of dramatic interpretation and expression.
The talented presenters:
"An Ode to 'Herstory' Makers" – Faith Spencer, Avianna Holder, Cassidy McClellan and Sorriah Jones.
"Love & Loss" – Na'Aliah Griffith & Tamyia Jackson
"An Illustration of Freedom: Favorite Day" – Tomia Gordon, Isaiah Thompson and Mark Pecke)
"Dramatic Interpretation – For Colored Girls" – Lydia Joy Williams
"Dramatic Expression: 'Ego Tripping' by Nikki Giovanni" – Timia Sims
"A Mother's Love: The Talk" – Leah Nelson and Christopher Craft
The program was coordinated by Carla Draper-Holloway.