Alums Complete Major Project for State's Bicentennial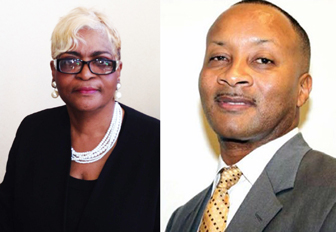 September 09, 2020
Commemorative Publication Celebrates Alabama Black History
Thanks to their leadership of a key subcommittee for Alabama's Bicentennial Celebration, two local activists have completed a major project.
Patricia D. Ford, a former AAMU library staffer, served as the chair, and alumnus Tony Smith served as co-chair of the Alabama African American Heritage Committee.
That committee's contribution to the commemoration of the state's 200th birthday is in the form of a coffee table book entitled "The Future Emerges from the Past: Celebrating 200 Years of Alabama African American History and Culture." This coffee table book was written and edited by an African American committee.
Persons interested in receiving the commemorative publication should visit https://www.shopalabama200.com/ to purchase a copy of the book. The cost of the book with shipping is $30.
Smith also was recently appointed to serve on the Women's Tribute Statue Commission by the Speaker of the House, Representative Mac McCutcheon.