Professor Part of NIMH National Campaign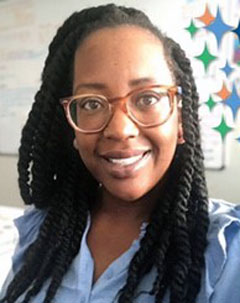 September 16, 2021
Women Leading Mental Health Research
An Alabama A&M University alumna is a featured profile in the "Women Leading Mental Health Research" campaign launched by the National Institute of Mental Health (NIMH).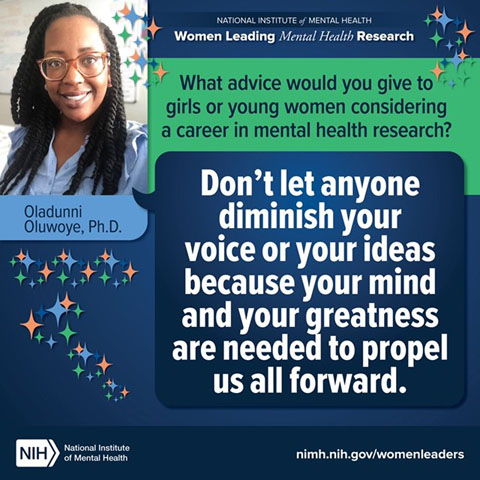 In NIMH promotional materials, Dr. Oladunni Oluwoye, a 2013 AAMU graduate, is asked about the advice she would offer young women considering a career in mental health research. Oluwoye responds: "Don't let anyone diminish your voice or your ideas because your mind and your greatness are needed to propel us all forward."
Recognized for her role as an assistant professor in the Department of Medical Education and Clinical Sciences at Washington State University Medical School, Dr. Oluwoye's image appears on social media graphics distributed nationally by NIMH.
She is the daughter of Dr. and Mrs. Jacob Oluwoye. Jacob is a transportation expert and professor at AAMU.