AAMU Mourns Death of Retired Professor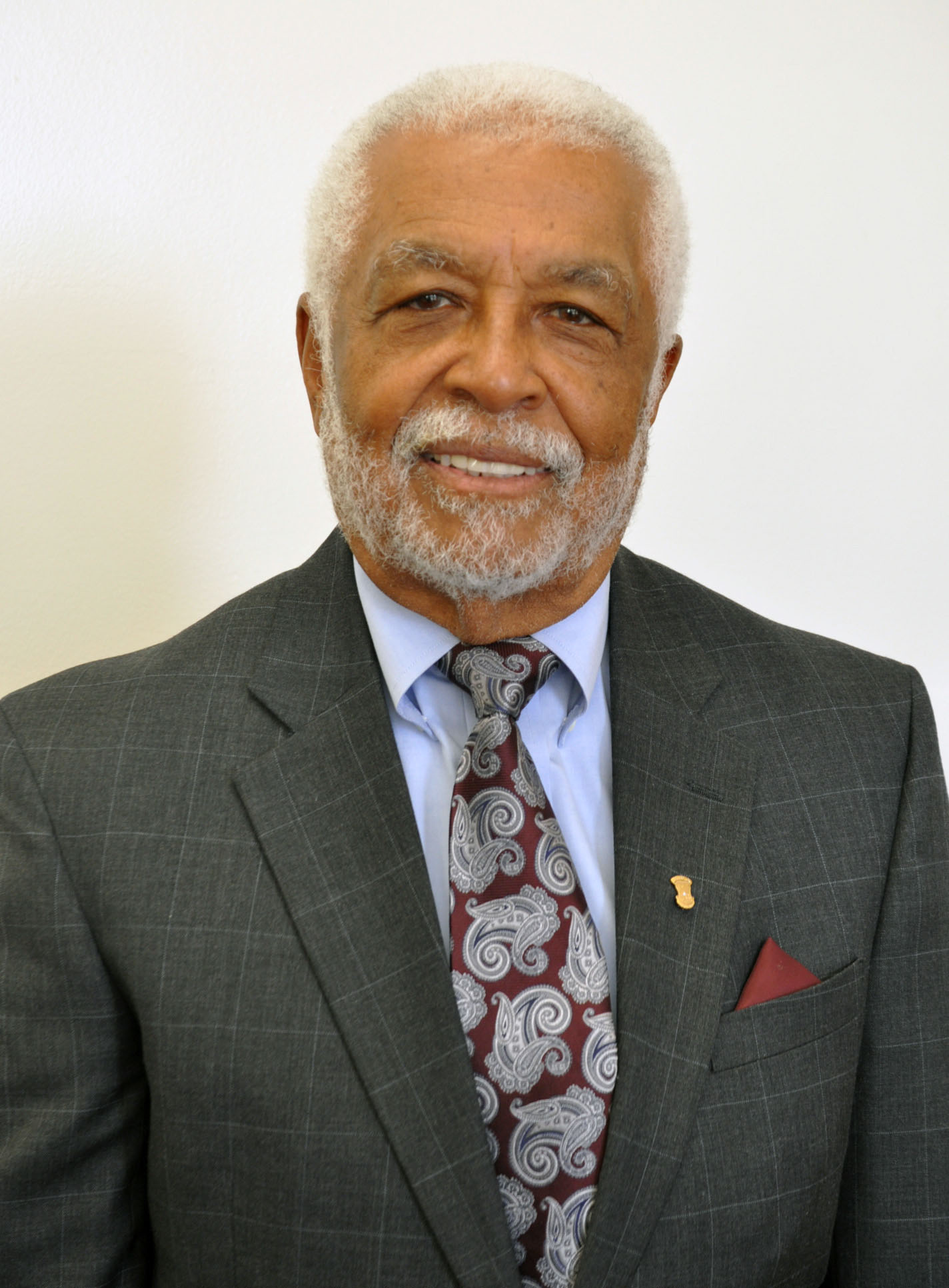 December 27, 2022
Professor Wiley J. Henderson, Jr., Was a Mentor to Many
The Alabama A&M University Family is mourning the recent death of a retired Alabama A&M University educator and mentor.
Wiley Joseph Henderson was born in Clarke County, Alabama. He was a distinguished graduate, longtime employee and retiree of Alabama A&M University. He participated in further studies at the University of Alabama at Birmingham, University of Alabama in Huntsville, Auburn University, University of Tennessee and Central State University.
Henderson was actively involved in civic and community outreach programs for more than half a century. As a young professional, he organized a civic club to inform and increase voter registration in his rural south Alabama community. He also helped to organize a federal credit union to serve minority educators.
For several years, he served as chairman of the board for this organization. Additionally, he completed terms as president of both the local teachers and parent teacher associations. While serving as president of the local Normalite Alumni Association, he coordinated annual fund raising activities for Alabama A&M University. He remained at the forefront as a leader in his church. While serving as chairman of the trustee board, he spearheaded fundraising effort that resulted in the building of a new edifice. He also served as superintendent for the Sunday School.
Upon moving to Huntsville, he and his family affiliated with the NAACP, Alabama Democratic Conference, and First Missionary Baptist Church. He served as a board member for the Child Development Center at First Missionary Baptist Church, and as an advisor for the Fellowship of University Students. He participated in the Congregational Care and Keenage Ministries.
Over the years, Henderson skillfully used his fraternal affiliations as an avenue for community outreach. Mr. Henderson was a life-member of Alpha Phi Alpha Fraternity, Incorporated, having been initiated through the Delta Gamma Chapter at Alabama A&M University in 1954. Since joining the the ranks of the oldest inter-collegiate fraternity for African-American men, Henderson was an active member of the Delta Theta Lambda Chapter in Huntsville. While serving as president of his undergraduate chapter of Alpha Phi Alpha Fraternity, he began a legacy of working with programs that enhanced the health, social and leadership skills of young black males. He continued this legacy by serving in the office of undergraduate advisor for more than 20 years. He further expanded his outreach to youth by serving as a leader with the Boy Scouts of America. His community outreach continued through volunteer fundraising. Annually, he participates in fundraisers for the American Heart Association, Muscular Dystrophy and the March of Dimes.
As a retiree of the Alabama Higher Education System, Henderson continued to give full-time service to Alabama A&M University. His love and dedication for his students was exemplified in the many long hours he gave by always arriving on the job early and leaving late. Over the years his students nominated him for Who's Who Among American Teachers four times. He also received recognition as Professor of the Month and Teacher of the Year from the Student Government Association.
During three decades of tenure at Alabama A&M University, Henderson made substantial financial contributions to the university through payroll deductions and other venues. He gave leadership for the class of 1956 campaign to raise $50,000 for the university. His fellow classmates presented him the Class Achievement Award at his 50th class reunion.
Moreover, Henderson's gardening skills gave him the unique opportunity to share an abundance of fresh vegetables with friends, co-workers and needy families. The benefactors often requested and enjoyed his "green tomatoes." Others appreciated his fresh cucumbers, squash and peppers.
Finally, Henderson often described himself as "a servant to all mankind," and his actions fulfilled this declaration. The devoted father and mentor to many also leaves behind to cherish his memories his loving wife, Dr. Chinella Henderson, retired Associate Director for the Alabama Cooperative Extension System, Alabama A&M University.
The Alpha Phi Alpha Fraternity, Incorporated, Delta Gamma Chapter will hold the Omega Ceremony from 7:30 p.m. to 8:30 p.m., Tuesday, December 27, 2022 at the Royal Chapel of Memories. Public viewing will be held from 2-7 p.m. Tuesday, December 27, 2022, and 8:30-10 a.m. Wednesday, December 28, 2022 at the Royal Funeral Home.
Funeral service will be 11 a.m. Wednesday, December 28, 2022, at the First Missionary Baptist Church (3509 Blue Spring Road NW, Huntsville, Ala.) with Dr. Don Darius Butler officiating. Interment will be in the Meadowlawn Garden of Peace (450 Mount Lebanon Road, Toney, AL 35773).