AAMU to Host Virtual Veterans Day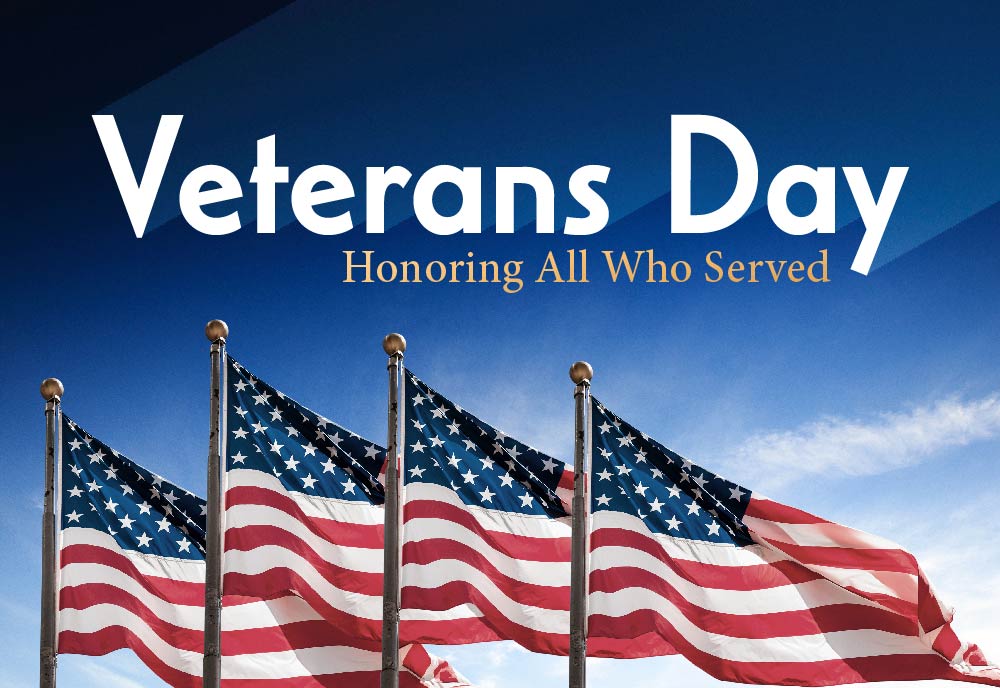 November 11, 2020
Three-Person Panel Scheduled
Alabama A&M University will host its 15th Annual Veterans Day Program virtually on Wednesday, November 11, according to Sanoyia Williams, director of Veterans Affairs and Disability Services. The Veterans Day program will be accessible via AAMU's YouTube link at www.aamu.edu or HERE on Wednesday, November 11, at 11 a.m. (11/11 at 11).
The campus theme is "Vision: Veterans in Focus," the 2020 theme chosen by the Veterans Day National Committee. The program will feature a three-person panel consisting of LTC (Ret) Cary G. Hale, director for Travel Management Operations for the Missile Defense Agency (MDA); Major (Ret) John D. Zehnpfennig II, senior manager of Cyber Operations at the Millennium Corporation; and AAMU Cadet Vivian Smith.
Hale, a 1985 AAMU graduate, oversees MDA's Worldwide Travel Operations, ensuring that the Agency's personnel are accessible to support its mission to defend the homeland, forces overseas, friendly nations and allies. Hale is also a retired Army Field Artillery and Finance Officer. He was commissioned as a 2LT through the Alabama A&M University ROTC Program in 1985. During his 21-year career, he served in both command and staff officer positions both state side and overseas, in a variety of operational units including the 1st Infantry Division (Forward) in Germany, the 3rd Infantry Division, and the 24th Infantry Division. He retired in 2006 as a Lieutenant Colonel.
Zehnpfennig, currently enrolled in AAMU's Master of Business Administration (MBA) program, enlisted in the Army in 1995, was Commissioned from West Point in 2004, and retired as the Chief of Operational Plans for US Army Cyber Command Joint Forces Headquarters – Cyber's support to the Commander, North American Aerospace Defense Command and US Northern Command. Zehnpfennig is senior manager of Cyber Operations at Millennium Corporation.
The third scheduled panelist will be AAMU cadet Vivian Smith. For additional information about VADS services and upcoming events, call (256) 372-4263.