AAMU Honors Student on 'Wheel of Fortune' College Week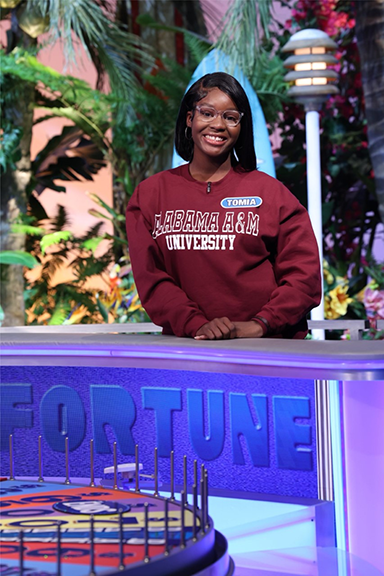 April 04, 2023
AAMU Honors Student on 'Wheel of Fortune' College Week
Tomia Gordon, a junior communications media major from Phenix City, Alabama, was a contestant on the Wednesday, April 5, "Wheel of Fortune" College Week.
"She was the only HBCU student represented," says AAMU Honors Program Assistant Director Carla Draper-Holloway. Tomia competed against students representing Texas A&M and the California-Fullerton.
Gordon also is the executive president of the AAMU Honors Program.
Draper-Holloway organized a watch party tomorrow to see if Tomia would win it big. She won the episode to the tune of $31,700.
Gordon was also featured on the "Wheel of Fortune" College Week commercial.