SFRC Joins Farmers Response Coalition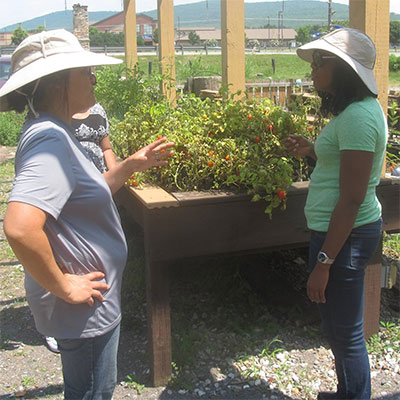 June 15, 2020
Providing Answers to Farmers Despite COVID
In light of the Coronavirus challenge and its impact on communities around the world, Alabama A&M University's Small Farm Research Center (SFRC) has joined a special coalition to provide important information and resources to farmers.
SFRC is part of the COVID-19 Solidarity Response Coalition. The Coalition includes the Alabama Cooperative Extension System, Tuskegee University, Fort Valley State University, Alcorn State University and USDA agencies (i.e., Natural Resource Conversation Service, Farm Service Agency and Rural Development).
By joining forces, SFRC will be able to remotely address (via Zoom, social media, e-mail and/or phone) the concerns of small farmers in the Southern region about such matters as food safety, available resources, key government programs, and services offered.
While most services through August will center around virtual education programs, SFRC has tentatively set dates (subject to COVID-19 updates) for two sessions in Mobile, Ala.: (1) Risk Management and Business Management Workshop on August 26-26 and (2) Produce Safety Alliance Growers Training Program.
For additional information about SFRC activities, contact E'licia (Lisa) Chaverest at elicia.chaverest@aamu.edu or call (256) 372-4970.